5 Cool Tech Gadgets You Must Have Today
In today's world where technologies change one each other within a few days, it might be hard to keep up with such a fast pace. And we are not only talking about smartphones which are released every month or so. However, these five tech gadgets we are going to talk about today are indeed worth investing every cent – they are not only cool, but definitely one of the newest and best inventions right now.
Hurry up, buy those right away, be in the flow with what is cool and new and also don't forget that all of these gadgets might get a lot more affordable with a few coupon codes!
FRESHeCOLOR Bluetooth Portable Speaker 
Summer might be over now, but the season of fall parties or relaxing at home listening to music just started. So why not invest in this cool portable speaker you can take everywhere with you and always enjoy your music? What is cool about it is the fact, that it changes colors within the rhythm of music and really creates that cool and relaxed vibe you might be looking for. Connect it to your smartphone through Bluetooth and enjoy!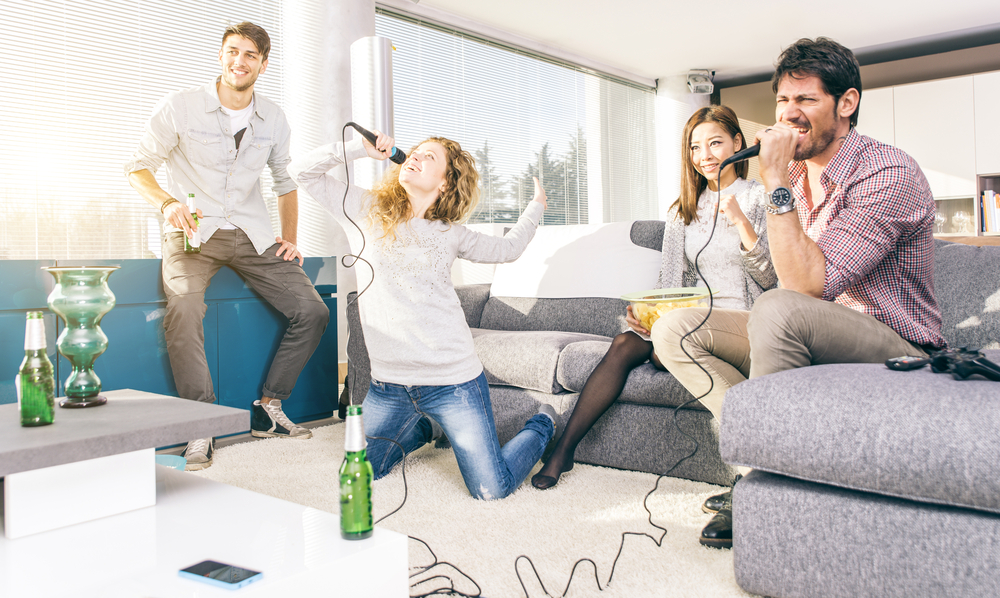 Avantree PowerHouse 4 Port Fast USB Charging Station
It does suck a lot then all your electronic devices needs to be charged but you only have space for what – one or two? Well, with this Avantree charging station those days will be over. With 4 USB charging sockets and a 4.5A/22.5W output for a super quick charge you will always be connected with the world and will soon forget what it feels like to have a dead battery. The best part is that it looks cool too and can charge all phones or devices no matter their operational system!
DashCam Hi-Res Car Video Camera & 8GB MicroSD Card
Now if you have a car and drive it occasionally, this gadget is a must-have without any doubt. This DashCam will let you to not only film fantastic views (for example while you are driving somewhere far away and pretty) but also can help you out in any kind of car accident as well (then you need the witness to it). So, it is just a perfect road trip companion which will help you more than you expect.
Earin True Wireless Earbuds
Yeah yeah yeah, we remember the huge scoop about Apple's wireless earphones and how many people were excited about it. But with a brand name comes and expensive price, so it is always worth checking out more budget-friendly alternatives. And these Earbuds are definitely the ones worth checking out first. They doesn't have any wires, jacks and so on – all it is are super light and super comfortable earbuds which will let you dance on your own wherever you go. Cool thing is that these charges automatically then not used, so you can be sure to always be ready for the dance floor in your head.
Keyboard Maestro
And finally, if you have a MAC you can make your experiences working with it even more fabulous with this unique and superb Keyboard Maestro. Why is it so cool and must-have? Well, because with it you can enable, disable, rename, add notes, set colors, or get help for your macros in the Gear menu which is straight on the keyboard. In general, the keyboard will help you out to increase work efficiency and forget about long and boring days at work or home. Hurray!