Gorgeous Skin In Ten Minutes Flat: Top 10 DIY Facial Spas At Home
Have you ever thought how Cinderella may have managed her skin care routine, being stuck under the guidance and torture of a nasty step-mother, and yet looked so gorgeous and pretty in her own rustic ways? What fairy tales haven't told us as kids, we now understand better with grandma's age-old beauty secrets and recipes. So if you too would like to have gorgeous skin in flat ten minutes. Here are ten recipes which your kitchen can conjure up in no time, and we promise you that only ten and a thrice a week regime would bring back that glow. Take a look.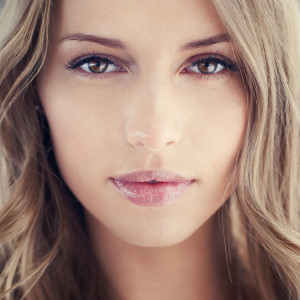 Honey and gram flour
While honey moisturizes the skin and gram flour lightens the skin and removes spots and dead cells, a cup of gram flour with three tablespoons of honey should be used as a face mask thrice a week. Please mix the two into a paste and apply generously on your face. Wait for it to dry and then wash it off with cold running water.
Honey and lime
The vitamins in a cup of lime brings back the glow and nourishes the skin, keeping it healthy, while honey helps with moisturizing and caring for the supple touch you need. Half a cup of honey to which three tablespoons of lime concentrate added, when mixed and applied as a face pack works wonders. No more blemishes to deal with, and the lime naturally bleaches the skin!
Oatmeal and milk
A cup of oatmeal and four tablespoons of milk, keeps the skin nourished and clean. Apply the mix on your face and wait for ten minutes. When dry, gently rub in circular motions and wash off with ice cold water. Ice water closes the pores, which means no dirt and grime would enter the skin pores. There wouldn't be a reason why your skin wouldn't glow now!
Brown sugar granules and strawberries
While strawberries are rich in antioxidants, the brown sugar granules are rich as exfoliating agents. A cup each of the two when formed into a paste and applied on the face, helps nourish the skin and rejuvenate it too. A ten minute regime per day is enough for a glowing skin to have.
Brown sugar and lime
Brown sugar granules when gently mixed with three tablespoons of lime concentrate can help exfoliate the skin and remove cells that are dry and dead. While the skin gets a natural bleaching effect with the help of lime, the brown sugar granules helps exfoliate.
Baking soda and lime water
Mix three tablespoons of baking soda to which two teaspoons of lime has been added. The paste should be applied on your face for ten minutes, and washed under cold running water thereafter. Baking soda and lime are natural skin bleaching agents, and cause no harm. Since the two are acidic by nature, they help balance the pH levels of the skin- good for oily to combination skin though!
Banana and curd
Live probiotics such as curd (a cup) and a ripe banana when mashed and mixed forms an amazing face mask. Apply the same on your face for ten minutes and wash it off with cold water. Banana has healing properties and helps bring back the luminous glow to the skin, while curd nourishes and moisten the skin with its live culture effects.
Marigold and roses
A cup of each, when pasted and applied on the skin to which two tablespoons of honey has been added can help feed the skin with antioxidants that fight the onslaught of free radicals. Free radicals cause ageing and dad skin cells, tumours and cancers too!
Leftover rice and curd
Mash a cup of boiled left over white rice and a cup of curd, and apply it on your face. Wait for ten minutes and wash it off. The starch in the rice will cleanse and lighten your skin, and the curd nourishes your skin and helps bring back the glow!
Chocolate and honey
Dark and sinful, the bitter chocolate can help with its rejuvenation properties to bring back the glow to your face. For this you'd need dark chocolate melted in a cup and half a cup of honey. Mix the two and apply it well on your face for ten minutes to keep. Wash of with cold water and pat dry.
Bye-bye salons, we now have the best homemade DIY facials to do, and we are using grandma's money saving secrets to glow like Cinderella too!