Top 6 Alternative Tech Gifts this Holiday Season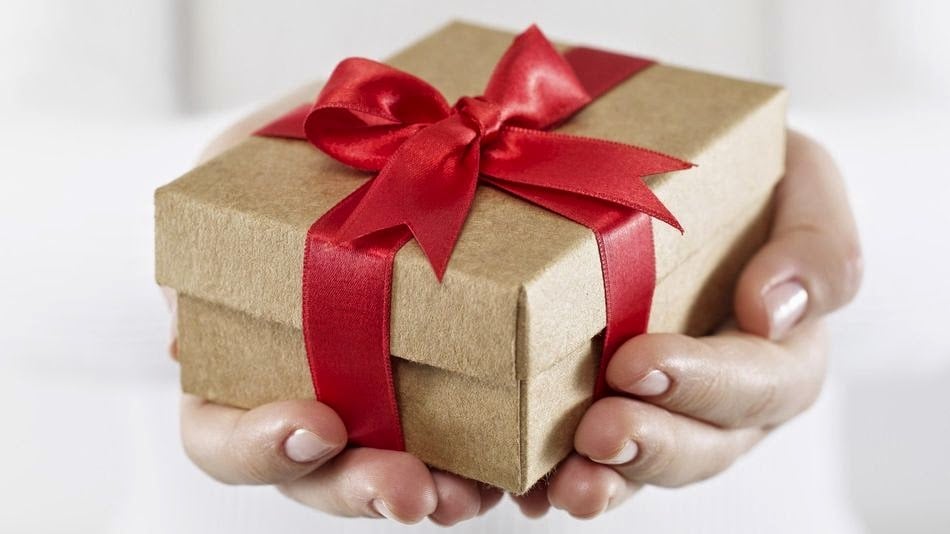 With the Holidays quickly approaching, and family and friends getting harder to buy for, it can be daunting to try to find the best gift. While it may be easy to buy the most popular tech device, it may not be the most creative nor fun route to go. There is something to be said for the feeling of both giving and receiving a cool gift you never heard of and never knew you needed! Luckily, we've compiled a list to help spark your creativity to find the perfect, alternative tech gift for your loved one:
With this smart mug, you can set the temperature of whatever drink you like from 120-145 degrees Fahrenheit. Through the Ember app, you will be able to set your personalized LED color and save preferences for different types of drinks. The Ember mug will keep the desired temperature for an hour until it needs charged again but if you keep it on the charging coaster that is included, the temperature will last all day. Wake up every day with the perfect coffee or tea with this creative gift!
$79.99
Long gone are the days of vertigo-inducing virtual reality (VR) headsets with one or two simple games making you question if it was worth the $1000 price tag. With today's leading technology from the top VR company, you can actually have an enjoyable experience in the virtual world. With games such as Beatsaber where you wield lightsabers to hit blocks to the beat of the music to Super Hot where you play in a slow motion, first person shooter where time only moves when you do. These games are innovative and ground-breaking to the VR scene that no longer require expensive PCs or smartphones to run. Everything is self-contained in the unit. And with this price, it's well worth a look!
$399.00
Let's face it, art pieces can be expensive. What's more, once you decide on a piece, you're stuck with your decision. Unless you purchase the Meural Canvas. This hi-tech canvas allows for a plethora of options to view with a glare-free, texturized and lifelike display with autodimming features so you can place the canvas in any location. Upload your own photos for the canvas or get unlimited access to the Meural Library with an annual membership of over 40,000 works of art! With a wave of the hand or the sound of your voice, browse your own or other artists' pieces of art. This is a perfect gift for any inspiring artist or someone who likes to change up the décor around the house.
$595.99
Being a mom is tiring. It can be physically and emotionally draining on all fronts, but it doesn't need to be for your electronics like your cell phone or tablets. With this stroller hook, you'll be able to hold up to 25 pounds of carry weight, perfect for your bags to keep an extra free hand to help with the baby while also charging your device with its built-in rechargeable battery. The battery can give phones more than 2 full charges on the go before needing to be recharged, plenty of power for the day before you recharge it at night while trying to catch some Z's yourself!
$43.99
5. Backslash Fit Smart Yoga Mat
With the growing popularity of Yoga and its benefits, more and more people are taking their health and physical activity to the next level. Why not have the equipment that can do the same for you? With the Backslash Fit yoga mat, you'll find it to be more convenient and enjoyable to partake in the fun exercise that is yoga. This mat is self-rolling: just flip it over, hit a switch, and it folds on its own! A nice convenience and one less thing to worry about once those muscles start to get sore. In terms of practicality, the mat is soft and comfortable, yet has a grippy underside which prevents any slippage during yoga to make for a more safe experience. What's more is that this mat is also safe for the environment! The mat is latex and pvc free and at 24×72 inches, its longer than most traditional yoga mats, allowing for space for your planks! As an added bonus, this mat comes with additional yoga routines you can do from the comfort of your own home through a smart speaker.
$89.95
6. IVY Wireless Mini Photo Printer
Ever take a picture with your phone and wished you could have a physical copy of it then and there? Forget about going to your local Walmart or CVS to get your pictures printed and do it all on the go with IVY. IVY is a wireless printer for your pictures over Bluetooth and prints 2×3 inch photos with peel and stick backing. Easily connect your phone with the printer and print anywhere you want to save both a digital and physical copy of your masterpiece. Don't care for a small 2×3 photo? With IVY, you're also able to "tile print" which allows you to print a larger version of your photo with up to 9 of the 2×3 tile photos together to make up to a 6×9 portrait! Not only that, but with the 4.7×3.2 inch device, you can print photos with effects and filters and even make collages all through this convenient and innovative little printer. If it's Instagram worthy, it's print-worthy!
$129.00
There you have it, a top 6 list of new and innovative tech gift ideas to help spark your gift-giving creativity.  Why not give some of these a try and be remembered as the cool parent/aunt/friend every time someone points out your creative gift?  Yes, these gifts may be a tad expensive but all tech gifts this holiday season are.  Good thing you're already on ChameleonJohn's website to find the best coupons and deals to save you the most money possible!  Happy shopping!