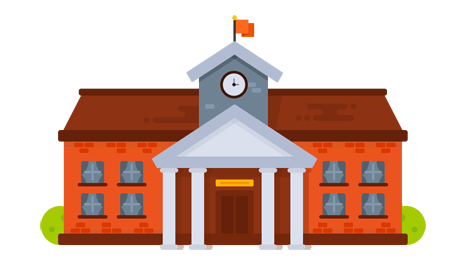 $1,000
Annual USA University
Student Scholarship
We decided to establish a $1,000 annual scholarship to help University students across the country, who are struggling financially. The $1,000 scholarship will be divided between 2 winners, awarding $500 to each one of them. The money will be transferred to their Universities finance/bursar account.
Applicants need to write an essay of 600-1000 words on one of the following topics
How the United States can shorten the ever-widening gap between the main two political parties, bring them closer together, including, but not limited, to specifics toward compromise for the greater good
How the overall educational system of the United States can be looked at differently to promote different learning techniques and stimulate learning of all groups, getting individuals better prepared for life outside/after school.
Your keys to winning a Scholarship
Creativity
Originality
Accuracy / Grammar
Application Requirements
The application requirements are as follow:
Your desired University must be in the United States;
You must submit your application until the 31st of December 2018;
You must choose one of the Universities from the list. If you can't find your University in the list, click on "Can't find your University?" below.
Assessment
We will read all the essays and choose one applicant who will be granted the scholarship. The money will be transferred to their Universities finance/bursar account.
We could not have done this without our
partners
!
Please Fill Out The Form Below
Terms & Conditions for ChameleonJohn. Scholarship Program
1. Graduate and undergraduate students of universities/colleges are eligible to apply, verification of enrollment will occur prior to payment.
2. The essay must be provided in an online submission form;
3. The essay should be in English, missing or incomplete submissions will be eliminated from consideration;
4. Final date for submission is December 31, 2018. We will choose the winner by February 1st, 2019;
5. The prize will be paid to the universities finance/bursar account of the applicant directly on behalf of you.
6. Winner will be notified by email;
7. We expect to run the Scholarship Program annually, previous winners are not eligible to win a second time, however, those applicants not chosen can reapply for the next program.
8. ChameleonJohn reserves the exclusive rights to publish the articles received. Personal information of applicants will not be published; Your photo may be published if you opt in.
9. ChameleonJohn will not charge or ask for any fees from any student who wishes to apply for the scholarship
10. Plagiarism will be cause for immediate disqualification, all applications submitted must be from the individual applying
If you have any questions about our Scholarship program please feel free to contact scholarships@ChameleonJohn.com