Simple, Easy, Awesome Fall Fashion Essentials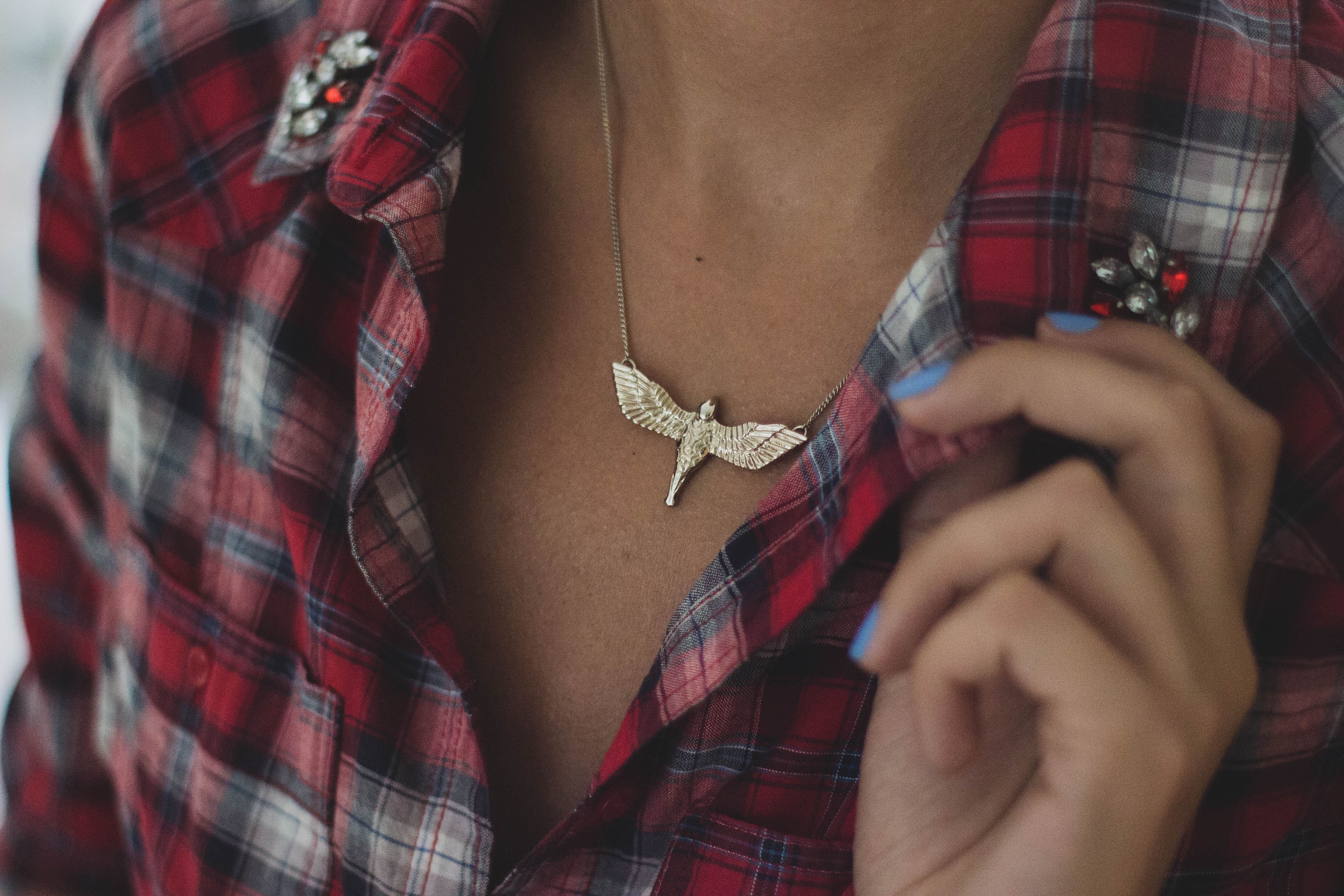 Fall is here! Fall is my absolute favorite season. The weather is perfect, the leaves start changing and my personal style can shine through. Sweaters, boots, jackets and my personal favorite: flannels!
Who doesn't love a good flannel? Chilly outside? Throw on a flannel. Dull, boring tee shirt the only thing you have? Top it off with a flannel. Need to accessorize to brighten up your outfit? Tie a flannel around your waist.
There are so many ways to style a flannel: it's basically your one-stop shop for the perfect fall outfit! You can make it cute and girly or sporty and fun, it all depends on you, your style and what feels right for you. I can tell you one thing, if you want to find all the flannels, there's one place to go: American Eagle.
American Eagle's flannels are probably my number one choice when it comes to button ups, flannels or whatever you personally call them. Yes, they have plain button up shirts, but they also have a million different flannels. Okay, so maybe not a million, but they definitely have a lot!
All their flannels are comfortable and cute. They come in a wide variety of colors, styles and fits, and honestly, I have almost one of each. Their fits are flattering to all shapes and sizes, and their size guides really help determine what is best for you.
There's a flannel at American Eagle for everyone, both men and women. Each and every member of my family owns at least one, if not more, American Eagle flannels, and I've never heard one complaint about them.
You can find boyfriend fit and oversized fit for women, while men's come in classic and standard fit. The amount of colors available for both men and women is astonishing, really. There are so many color options to choose from, everyone can find a favorite.
If you haven't tried an American Eagle flannel, you're missing out. For the most part, they're available year-round, but fall is prime-time to find all the latest and greatest styles and colors. These flannels are the perfect addition to your wardrobe, but especially your fall wardrobe.
Football games, bonfires, haunted houses and pumpkin patches, whatever your favorite place to be during the fall is, a flannel shirt from American Eagle really tops it off. I'm no fashion guru, or a fashion fiend, I'm just someone who enjoys looking and feeling my best, and that's always possible in an American Eagle flannel.
Check them out online today and make your fall wardrobe complete, you can thank me later. Happy Fall, y'all, and enjoy your flannels!