5 Effective & Au Naturale Hair Spa Treatments You Can Get the Perfect Hair Spa at Home!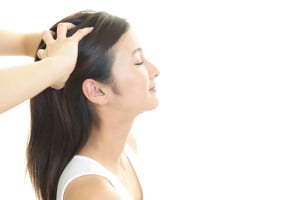 Dry hair, brittle hair, sensitive scalp, flaky scalp, split ends and more, these are hair conditions that we all are afraid off and face at some point in our lives, especially during the winter months. There are various reasons why such hair issues and conditions attack us, and for the same to go away, your hair and scalp needs a lot of nourishment. Here are five very effective and safe au naturale hair spa hacks to use at home. Read on and be well-informed!
1. Apple cider vinegar + honey + olive oil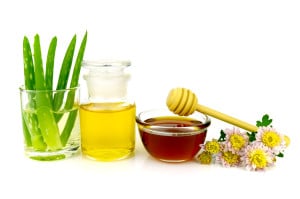 What you need for your dry brittle hair to shine away is a cap of apple cider vinegar and a cap of water, a teaspoon of olive oil and honey each. First start rinsing the hair and rubbing the strands with apple cider vinegar; a good massage for five minutes is more than enough. The next step would be to apply honey and castor oil on your hair and wait for twenty minutes, wearing a shower cap. This allows the hair to soak in the vitamins, antioxidants and proteins from the ingredients applied. After twenty minutes and under cold water, wash away the hair mask and gently blow dry for a minute only. Use a wide toothed comb to detangle, and watch the bounce and shine that comes through- do this thrice a week!
2. Banana+ egg+ rosewater
Your hair needs plenty of potassium and sodium to enrich and nourish itself with, which bananas provide. In addition to that, your hair also needs collagen and proteins, which an egg would give. This is why we would use one large banana and an egg- mixed into a gooey paste, and applied as a mask on the hair from root to tip. Keep the mask on for half an hour, thrice a week. Wash it off under cold water and then give it a final rinse with rosewater to ward off the egg smell.
3. Honey + whole milk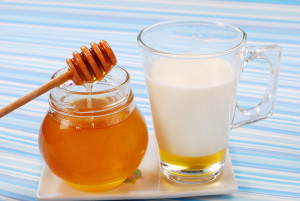 You need to have your hair and scalp hydrated, in order to avoid flaky scalp issues and dry hair. For this hair spa hack, use stale whole milk (1 cup) and half a cup of raw honey. Mix the two and condition your hair with a rinse. Massage the hair and the scalp very well for ten minutes, and then wash off under cold water with a mild herbal shampoo. Your hair would be hydrated and nourished within minutes, and in two weeks you would notice the difference. Do this thrice a week for the best results to show.
4. Beer hair spa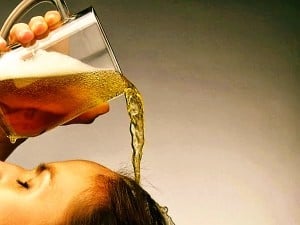 You can now use stale beer (1 bottle) to bring back life and bounce to your hair. For this you would need and as the name suggests a bottle of stale beer. Go ahead with your normal regular shampooing routine. Allow all the water to drain out and then with your palms cup a little beer in intervals and massage into your hair. Do this until the entire bottle is over. Now use a mild conditioner and wash off the smell of beer. This is a recipe that should be done once a week. Your hair would bounce and shine with life.
5. Aloe vera paste + olive oil + lemon juice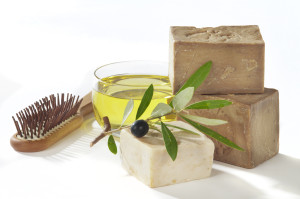 For dry, damaged and very sensitive hair and scalp, you need the best and safest treatment. This recipe brings in a cup of aloe vera paste or juice, a tablespoon of olive oil and half a tablespoon of lemon juice. Here you have plenty of minerals, antioxidants and vitamin C involved, which helps manage the hair and treat it too. Mix the three ingredients and apply the same on your hair- root to tip. Wash off with cold water after half an hour. This should be done thrice a week for hair care needs and healthier hair to flaunt.
We hope these five recipes and hair treatment hacks the DIY way come in handy. Go ahead and flaunt your beautiful tresses!