5 Shopping Tricks Storeowners Wouldn't Like You Using
Before you head out to shop for your favorite items, products and services from brick and mortar outlets or online, here are certain points to remember which would not only help you save your money, but make you realize that the store owners wouldn't ever let out these secrets to you. So here's the deal- a few tricks to use which the shop owners hate shoppers employing! Well it is your hard earned money and we don't want to see you splurge for nothing. Get your act right and you'd be one happy shopper!
Ask for the lowest price
When you browse and shop in person or online, always customize your visual senses of shopping through the eyes from the lowest to the highest. You may have plenty of cash in your pocket, but why spend a bomb one item when you can get the same for cheap? Avoid the impulse buying, and make a list of what you need before heading out. Compare prices from one label and brand to the next, and check for the lowest price. Before heading out or swiping that card, check for the price history of the item, and then compare prices. This is how the lowest price comes to you, and shop owners hate telling you that!
Talk about price history
You'd often see the tag "buy now" which makes you as a shopper pull out the card and swipe for what you need- impulsive and psychologically played it is. But check online for the highest price paid for the same item, and watch how over the days the price has fallen to its minimal. This is what we call price history. For example, if the shoes were first priced at $100 on Monday, and as the week passed it has come to $89.99- the lowest price and the historical records won't lie- this is when you can make a decision to buy!
Coupons can help big time!
The look on the store owner's face would be a disgusting one, but you would be a happy shopper getting discounts and fair deals for cheap, using coupons. There are reputed coupon sites online that for a small membership would bring to you deals and discounts to save your money. Coupons are a great way to save and buy, but only those that are unpublished and haven't been exhausted. Read the fine print and understand the terms and regulations. Some coupons are meant for the highest price, which when used can bring the item to you for almost half the price of what it was originally destined to be sold for!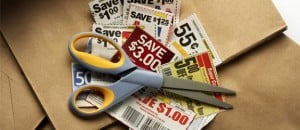 Spruce up your bidding and bargaining skills
Negotiate well and you would be surprised at the amount you can have for almost the money in your pocket. For almost every novelty and luxury item, FMCG and more, you can bargain and bid online- don't lose your focus though!
Check with websites that give you cash
There are cash back e-commerce stores that would allow you to get money back into your pocket a month later from the date of purchase. Such sites have tied up with banks and credit card companies that allow you to shop for as much as you want; with a certain percentage coming back to your accounts. From two percent to ten, you could get deals, reward points and cash too- who wouldn't love that- the storekeeper of course!
So here were the easiest ways to bring back that money you have worked hard for, and yet to have all that you want. Be a smart shopper and not an impulsive one; satisfy your shopping needs the right way!