5 Ways How You Can Have Fun Without Worrying About Money
After watching TV series, movies and other pop culture productions, which are full of celebrates partying, and having fun every night, it is easy to start dreaming of having a similar glamorized life.
The obstacle, in this case, seems to be the only one – while you are busy actively entertaining yourself, your money tends to run out very quickly. So, what to do when you want to have fun, but the prospect of bankruptcy in the middle of the month doesn't sound very appealing?
Try out the "money diet."
As you got used to calculating, say, calories or steps, you can also start counting the money you spend every day as well. For example, set the exact amount of money that you can spend during a week, and then divide it into seven parts – that will be your daily spending rate.
Soon you will begin to think about the prospect of a full week – perhaps once in the middle of next week you will refuse a cup of coffee, then during the weekend, you will have more opportunities to enjoy lunch or dinner in the restaurant or a drink at the bar or club.
Let your house become a party place.
The fact is obvious – every single time you are going out to town, you need a considerable amount of money. So sometimes it is worth investing in comfort and staying at home. Movies, dancing, table or video games – there are dozens of options you can try out, you just have to turn on the imagination.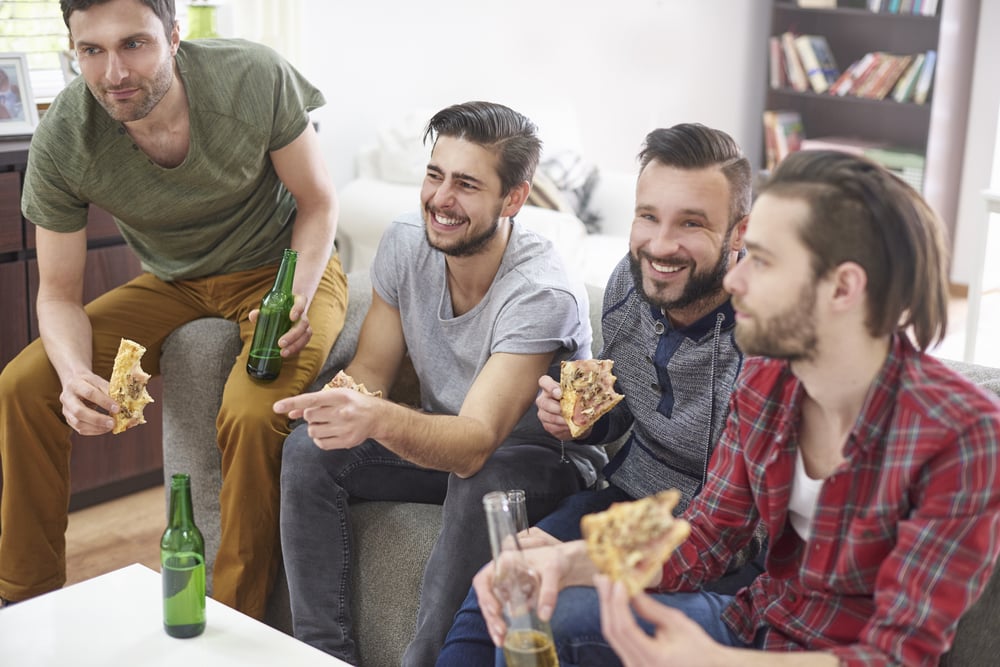 If you anticipate that there are going to be a lot of noise at home, warn the neighbors (and perhaps invite them to a party too?). Also, don't think that it might turn out to be expensive too – there is a ton of way how you can save money and prepare for a party. Just check some online money saving tricks like coupons and see how easy and cheap is to throw a fun party at home.
Host a cooking party.
What sounds better and seems to be closer to your heart – an entertaining evening with friends during which you cook something delicious altogether or eating out with a promising perspective that for the rest of the week you will have count every penny? Of course, you decide, but food cooked by friends and family members at home will be way tastier, you will get a chance to bond stronger and have a blast as well. You can also discover some hidden talents or learn new recipes!
Instead of prolonged sitting at a table – go outside
When it is cool and moist outside, it is easy to spend a whole day in a cozy and coffee-smelling cafe. However, if you want to save money, pull out comfortable and weather conditions suitable clothes and rediscover a broad range of outdoor activities – invite your friends for a run, take a walk either on the city street or out the town, exercise in an outdoor public area and so on. It will be healthier, cheaper and actually a lot more fun to walk around and have fun rather than just sit, drink and eat.
Do not miss the free events
There are months when it is hard to find some money in your pocket for a ticket to the theater or a cup of coffee in a cafe during lunch, but there is no need to be sad about it at all. If you are living in a city, you will always find a broad range of free events you can attend. And in fact, before significant holidays and celebrations, you can find even more choices where to go and what to see for free.
Although such events are often underestimated, don't believe in that until you visit them by yourself. Another tip – browse museums and galleries websites – it is common that at least one day a week, they are letting visitors visit the institutions free of charge or apply significant discounts. So you don't have to pay anything and still enjoy being out!