6 Fashion and Styling Tips for The Plus-Sized Divas and Beauties
Vidya Balan, Sonakshi Sinha, Adele, Amy Schuler and many more plus sized beauties across the globe- real women with curves and sassy attitudes show us how to dress chic and love your curvy bodies too. If you are plus sized lass reading this, you've come to the right place to get all the styling and fashion secrets that would help you up the ante with aplomb and oomph. Read on beauties because you have a one of a kind sexy body, which the world is waiting to watch through your sense of style!
1. Dress up in ensembles that flatter your true size
Nothing speaks sexier than a woman that knows her true body size and embraces it with love. Stop following trends just for the sake of it, and stop being sloppy in oversized clothing too. They can make you look dead, dull, fatter and sloppier- too big to make an impression as a fashionista. On the other hand, wearing clothes too small or not your size can bring out the uncomfortable factor, making your undergarments throw a sneak peak now and then with every bend and tug!
2. Play with colours
Since the season of Spring is around, we would want your wardrobe to have a pop of color. Who doesn't love color? We all do, which is exactly why you should have colors thrown into the wardrobe for this season and ahead. Black is awesome and so is white, gray and brown- think of yellows, vibrant tangerines, burnt mustards, olive greens, sea blues, magentas, red wines, sassy pinks, shades of peaches and creams, royal emerald reds and more.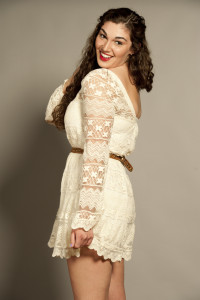 3. Don't follow the trend with a blind eye
Just because a plus sized diva wore that LBD and looked haute and hot in the photo shoot, the same may or may not be the case when you wear it. Every body is a unique body type, and one would differ from the next. What you should shop for are clothes that compliment your curves, and not the other way round. Your aim should be to accentuate your positives, for example, in the song Ishqolic, Sonakshi Sinha wears a loose poncho and
hot pants with knee-length boots. She shows her skin, hides her tummy and looks hot in the bohemian touch flaunting her assets!
4. The right lingerie
What you wear inside is as important as what you wear to flaunt outside. This means, picking the right lingerie is a must and you shouldn't skimp on investing in high-quality undergarments. Plus sized girls need more supportive bras, which would do justice in contouring the body. Choose bras that are smoother in texture, which helps make the outfit look chic and sassy.
5. Accessories are a must
We cannot say enough on this point, because sans the right accessories to flaunt, we wouldn't have the right look in complete to be happy with. Think about the assets on you that you would want to flaunt and the parts of the body you would want no attention too- accordingly pick the accessories you want to wear. Purses, clutches, totes, statement neck and ear pieces, and of course your shoes- the look should be bold and that which makes a splash!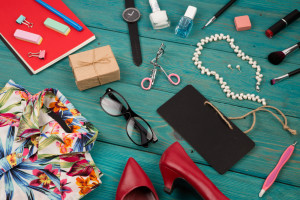 6. Your hair do
Hair styles and hair dos should compliment your round face or the bone structure you have been blessed with- not otherwise. Topknots and ponytails are best to wear, since they make the face looked structured, contoured and slimmer, while colours chosen should be medium dark to ebony light. You can play with soft waves, soft curls and poker straight hair too- harsh perms are not advised since they add width to the overall facial structure.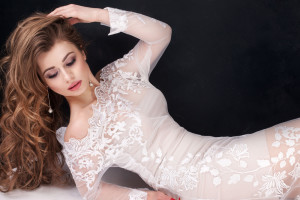 Here were the best tips and styling secrets for the plus-sized divas to follow. We now want you to comment and let us know your style mantras followed! Sharing is caring and we sisters need to love each other's bodies more!