6 Free Online Things Which Will Help You Save Money Shopping Online
Spending money doesn't need to be hard and dull. It can be fun! Especially if you know a few tricks how to make those prices drop low! These tricks we are going to share with you today are not that hard to use, they are all always free, but it always works perfectly well. Don't believe in me? Then let's get to those ideas and let me prove that shopping online can be a lot funnier and cheaper!
Signing up for email alerts or newsletter (whatever you wish to call it)
Well, signing up for email alerts doesn't cost you anything, and it can help you a lot in the long road of saving money! Brands use emails to send special coupons or promo codes that you can use in that store. And so by signing up to these emails, you will never miss the hottest and the best deals! Some shops, for instance, Kohl's, even gift a special "thank you for signing up" discount of 10%! So it is a definite win for you!
Following retailers on social media
You can win a lot if you also start following your favorite retailers and brands on social media channels. Facebook, Twitter, and Instagram are an extremely popular way of marketing, and retailers use that to reach customers and attract new ones. And they will do everything to make that happen! Moreover, many brands tend to reward their social media supporters with exclusive coupons or even early access to big coming sales. Therefore, by being one of these fans, you can be one of the first people to get those amazing one of a kind deals! And all that just by being friend with a store you love to shop at!
Abandoning shopping cart for a while
Then you shop you can use another trick that might work for some retailers. Get the item you wish for added to your shopping cart and then leave it to sink in for a while. After some time, you might get a special invitation to come back and buy that, but this time with a lot smaller price just for you! This is the way how retailers tend to fight you back to shop at their stores. But remember, this works if you are registered member, and in some stores only.
Comparing online coupons with sales or clearances
You can also act very smart while shopping and compare two things that guarantee you big savings – sales and online coupons! A happy marriage of coupons and sales will ensure you to get a silly small price on every item that is on sale. ChameleonJohn's online coupons are one of my most favorite since they really guarantee that you will get a discount even if there is a huge sale on. Just use some of them whenever you been alerted that a sale is going on and I can make a promise you will save big time!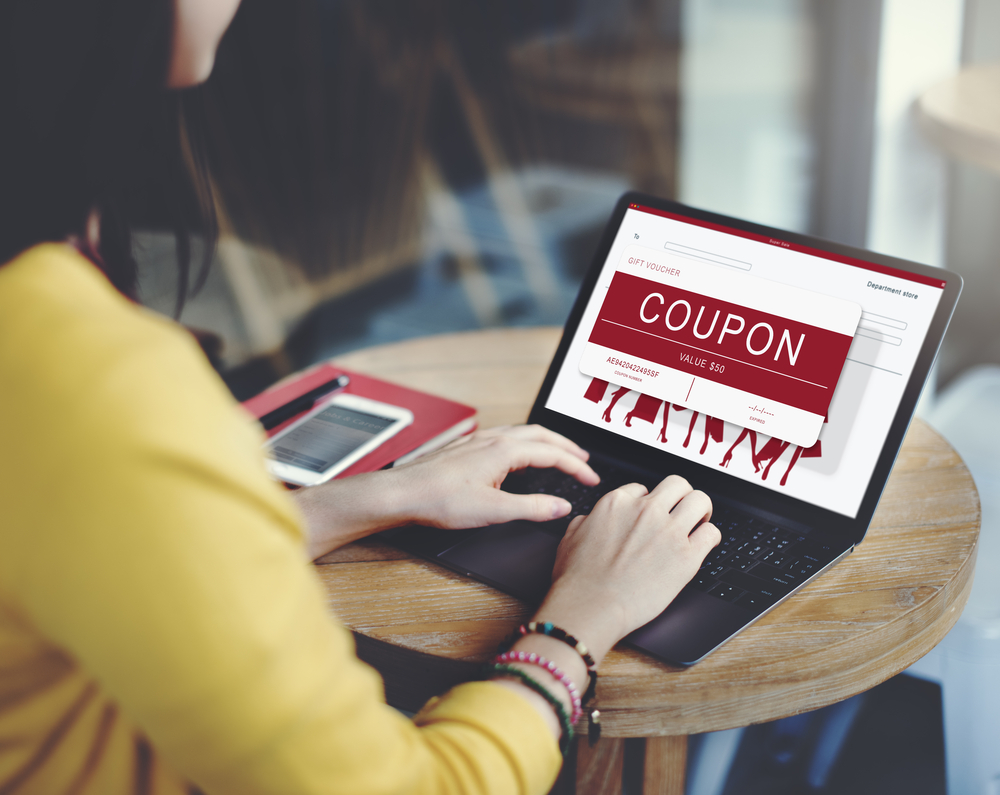 Shopping on the right day
Knew it or not, but even shopping on the right day of the week can help you save money! For instance, always start your online shopping Wednesday for the best deals and the largest selections. This is simply because on Wednesdays (sometimes Thursdays and Fridays) the most popular retailers roll out sales and discount codes. So by shopping around in the middle of the week, you will always get a chance to enjoy bigger products selection and also use some of those free discount codes or coupons too!
Comparing prices with special programs
By comparing prices in a few e-stores, you always find the lowest price! And you can do that by hand, of course, or by using specialized apps or websites! There are so-called 'shopbot' or just shopping-robots that will find a fixed smaller price and show you other options of the same type product too! So – you won't spend any time, and you won't overspend at all! Perfect, am I right?