5 Best Ways How Your Family Can Save Money and Work With Family's Budget
Family's financial management – is a crucial theme during both economic growth and the economic downturn. The decision to start saving money is not that thing we like to talk loudly about, but now many families can proudly announce that they found the successful money management formula.
Here are five of the most popular family financial management techniques with their pros and cons. Read them, find the one or two suitable for your family and forget about the hard work of money-saving!
1) Long-term savings goal (trip for the whole family, a new TV or computer purchase)
Financial specialists say that it is essential that such financial management goals are relevant and attractive to all family members. In other words, if, for example, you bought a computer for your son, the daughter may not agree not to go to a friend's birthday party and don't buy gifts.
The largest perk of this technique is a group's (family) support and quickly visible results. In addition, all family members should have a clear understanding why you are not pampering yourself with small but pleasant things.
However, this method also has a downside. It does not work when you want to save for abstract things – saving for emergencies, retirement. But this trick might help you to develop a habit of saving which later can be used for these abstract goals as well.
2) The monthly spending limit and continuous monitoring of the family budget each day
Before choosing this method of financial management, it is necessary to consider the size of the limit of expenditure. Otherwise, the savings plan could collapse at the very beginning.
Spending limit size is the easiest to identify once you monitor your previous expenses.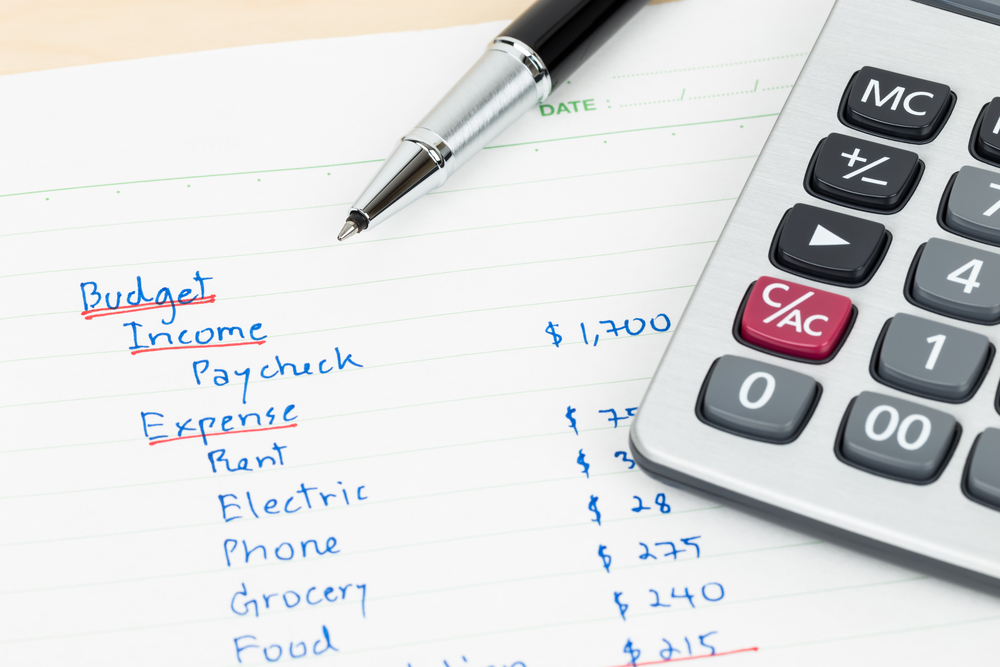 You need to prepare and watch how and where you spend the money. Tracking of expenditure each day will require extra time and also not always be very pleasant. Especially once you need to discuss with family members where they could save money instead of spending them.
The largest and perhaps the only perk of this financial technique are saving according to your habits and possibilities; while the con – the lack of self-restraint.
3) Necessary food purchases only once a week, avoiding daily visits to stores
At first glance, this method has many advantages. For example, you are going to save a ton of time and save money you used for gas to drive to a supermarket as well.
Moreover, since we usually shop with a well-thought list, there is less temptation to buy and be tempted by products what we don't need. Also, you can take advantage of volume discounts as well, meaning if you purchase a lot of sugar, you can get a discount for that too.
Online shopping might be even more helpful here because you won't need to go to the store at all – everything can be purchased online and delivered to your doorstep within a few days. There are also tons of online coupons (for example, at ChameleonJohn's) that surely help you out planning and saving while shopping as well.
However, some people do not like to plan in general, so this method at the beginning might be difficult. Since it is necessary to pre-decide what and how much food will be purchased during the first few weeks, at first you can get too much, or too little food. All you need is a little bit of patience to develop such habit.
4) Every week, one dollar larger amount of cash you put aside to save
Take notice that this financial management method is not suitable for families that want to save money during the short period of time and save a lot instantly. In other words, a very slow start is a major drawback of this method.
However, this approach cannot be written off because it has a huge advantage.
The most significant advantage – at first we do not feel that we save (limit ourselves), and the moment we feel that we do it, we can see how well we were doing that. This success encourages saving money even more, and that might lead to pretty amazing results.
5) A specific amount of cash transferred to a separate bank account after the salary
This method should be sufficient for those families, who still can't decide whether or not it is worth to start saving.
The advantage is that we soon see how much we saved (not as in the 2nd method). Also, there are opportunities to have your own personal expenses, which you don't want to share with other family members (although – that is not always a good idea!).
Nevertheless, this method has its negative side as well – you need to find a consensus with each working member's of the family what income's part will be transferred to the joint bank saving account. All family members must believe that this is fair and equitable, but finding such a compromise can be tricky.