8 Hippie Chic Fashion Diary Styles We Are Currently Loving
With the bohemian hippie fantasy doing the rounds on many streets and ramps, we thought of giving you a fun sneak peak into the world of hippie fashion; one that would tell you the what, why, where, when, how et al on dressing up in chic boho-chick styles.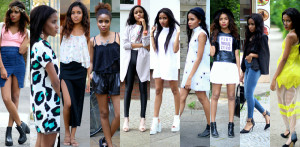 The style is all about glorifying your personas, your tastes, your individualism and your style. And here are a few key must-have and tips to steal, when creating your own sense of individualism and look. The idea is to be very creative and vibrant, so use your imagination and get going on the path of creating your own fashion line!
Your wardrobe should have a maxi skirt
From plain long flowy maxi skirts to the chic printed ones, your maxi skirt would be one garment that would help create crafty cool hippie fashion statements. Solid-colored ones are the best to wear, but to bring in more oomph with the seasons of Fall and Spring, you can opt for floral prints or tribal patterns too.
Gladiator sandals
Laceups and gladiator sandals makes for a haute statement for the feet, especially for bohemian fashion and hippie tastes. Wear them in pure whites, blacks, grays or browns or opt for neutral shades too, you can never go wrong pairing these precious babies with anything you wear!
Graphic tribal printed tees
Short or long, cropped or flowing, large or small, the graphic printed tees are haute hippie statements to wear and flaunt. And the more psychedelic the colours to flaunt, the better it is to wear. Pair them with denims, harem pants, shorts, hot pants, leggings or more- you would be the boho-chick on the block everyone wants to date!
Floppy sun hats
While the sun out there is still shining bright and strong, you could cover your head wearing large hats or crocheted banana caps too. If that is not your choice, go very bohemian with floppy sun hats, embellished with tiny prim roses for a very feminine effect.
Bright lips
Makeup wise, you would want to wear nude to neutral tones to bring about the au naturale look. However, you can opt for bright shades of pinks, reds and tangerines for the lips, keeping the eyes smokey and hot for the bohemian look.
Boots
Neutral to nude should be the hues and tones you opt for, and wearing ankle-length boots to match up with the bohemian look, would be the coolest bet you could think of for semi-formal parties
Suede footwear
For daily street style, do not wear footwear made from plastic, instead go show some love to leather! Suede is the best bet for the bohemian look, and the fringed suede styles are hot statements to flaunt with bold hi-low skirts!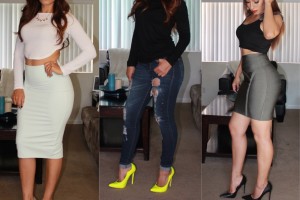 Head wraps and floral crowns
For the ultimate feminine bohemian chick look, try wearing a few head wraps and floral crowns when the occasion calls for one. Thin hippy headbands are very hip too, and you wouldn't go wrong matching them with a crop top and a pair of harems to complete the look.
We hope you liked our ideas and suggestions on bringing the bohemian hippie look across? Do let us know your style tastes too!