Common Home Improvement Mistakes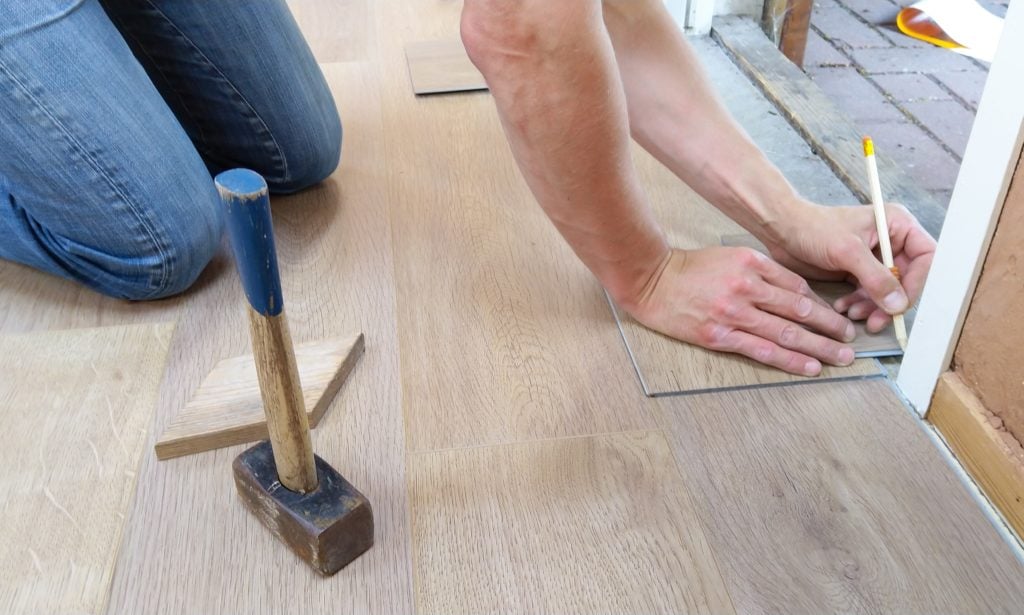 Home renovations are extremely exciting. Watching the transformation of a space, and enjoying the end result make the process entirely worth it. Unfortunately, with home improvement, mistakes and unexpected bumps in the road aren't uncommon. Here are a few common home improvement mistakes, and how to avoid them:
Rushing into Your Project
While you may be excited for your new project to begin, one of the worst things you can do is rush the process. It's essential to check all your boxes before you move forward on any renovation. Rushing into things can lead to unexpected issues (and expenses) down the line.
To ensure you stay on track, first do your research. Look into the aspects of your renovation project. Learn about what the job entails and what materials you may need. That way, when it's time to establish a budget, you already have an estimate of your project cost.
Additionally, researching your project before you begin will allow you to develop a project plan. With a plan in mind, you'll understand where you can DIY parts of the project, where you'll need a contractor, how long the project will take, and leave room for questions to ask your contractors when the time comes.
Lowballing Your Budget
It's not uncommon for a surprise to pop up during a home renovation project. Lowballing your budget before you even begin can lead to a mess down the line. Leaving zero room in your budget for an emergency fund can mean you are sacrificing an aspect of your remodel you really wanted. Save yourself the time and stress by correctly budgeting for your project.
To do so, first assess how you're going to pay for your renovation. Home improvement loans are an excellent option for those who can't or don't wish to use their savings on a project. This allows you to receive money in a larger sum than the option of a credit card. Just be sure not to borrow more than you need, and keep track of your monthly payments.
If you've been preparing for this project over the years and built up your savings to complete it, using your savings to fund a project can be an excellent option. With acquired savings, you can complete your renovation interest-free.
You can also use a credit card to fund your home improvement project. Big-box stores such as Home Depot, have credit offers that can allot you a large sum with a zero percent interest time period. As long as you are able to make the payments, a credit card can prove to have many benefits for home renovations such as cashback rewards. Not only does Home Depot have credit offers, but it also offers a multitude of coupons to help you along the way for even better savings. Visit sites like ChameleonJohn to find Home Depot coupons to help you save on your project.
The next step in creating your budget is estimating the cost of a project. Since you've already done your research and established a project plan, this step should be quite simple. There are many aspects to a renovation, and you want to account for each expense. For example, the kitchen is one of the most expensive rooms to renovate. A kitchen renovation can cost on average $24,076 or $150 per square foot. Having this sort of information will prove to be beneficial because it's better to over budget than lowball.
Establishing a healthy budget based on the average costs of a remodel will also help you assess where to save and where to splurge. If during your research and you find that the average cost of kitchen countertops area $2,300, without taking into account the material you choose, you may decide to go with a cheaper alternative. Countertops are a great selling point but do not provide a great return on investment. Therefore you're better off splurging on new appliances to get your money's worth. 
Speaking with Only One Contractor
In the excitement of beginning the renovation, you may only speak with one contractor. That means one professional opinion, and one price to do the job. This is a huge mistake. Receiving multiple quotes and opinions on a project is essential to ensure the job is completed correctly, and for the best cost.
When seeking out a contractor, receive several bids. Ask multiple professionals about your project and look into each potential contractor's references. Find a professional that fits you and your lifestyle, as well as envision your end result. Communication is key during the renovation process, so you want to feel as comfortable as possible with your contractor.
Changing Your Mind
The options are plentiful and endless when it comes to materials and design. With the way trends come and go, it can be very easy to change our minds once a project has already begun. It's important to stick to your plan once the renovation starts. Changing your mind, especially more than once can create a headache for you and your contractor. To keep you, your budget, timeline, and professional happy, be sure to stick to your original project plan. You'll thank yourself in the end.
Focusing Only on Appearances
It's very easy to get caught up in the looks of the project instead of focusing on the structure and functionality. While you might be eager to jump in and get going on making your space look fresh and new, it's important to assess the bones of your project. Ignoring possible repairs or opting for cheaper materials can be a cause for concern.
No matter what project you decide to tackle, it's important to remember to keep these mistakes in mind. By knowing what could go wrong, you will be able to prevent potential hiccups in your renovation.