The Makeup Guide for Acne-prone Skin
So you have finally admitted that you have done everything in your power to get rid of acne and have failed miserably. A healthy diet, consumption of water, the best beauty products in store- you have tried them all. But the question is, are you doing it right? Read on as we take you through some common myths and facts about acne, its causes, some useful tips to take care of acne-prone skin and most importantly, the right kind of makeup.
What causes acne?
Scientists across the world have conducted several studies related to acne but haven't been able to find a single definitive reason for its cause. Some of the common reasons that have been cited are-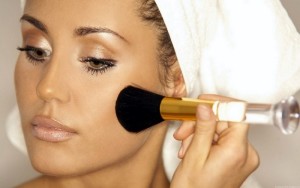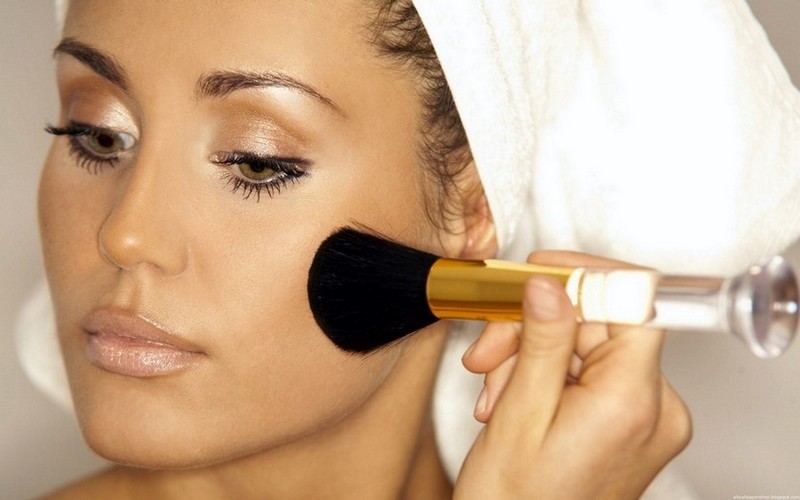 An increase in the level of Androgen- Androgen is a particular hormone in the human body whose level rises at the time of puberty causing the oil glands beneath our skin to grow and subsequently leading to acne.
Heredity- If there exists a history of acne in your family, there are high chances of you suffering from them as well.
Pregnancy- Severe hormonal changes during pregnancy may lead to the recurrence of acne or even its appearance for the first time.
Medication- Consumption of certain drugs may also cause acne as a side-effect especially those containing androgens, lithium, corticosteroids or any other oil-inducing compound.
Diet- A recent study revealed that foods with a high GI index such as wheat bread, white rice, corn flakes, etc., dairy products and chocolate are related to an increase in the risk of acne.
Stress- Lifestyle disorders among people today can also lead to hormonal imbalances and other vices in the body, that may aggravate acne.
Can makeup be a cause for acne?
Yes! While makeup may not always lead to acne for the first time, it may irritate skin to worsen the acne condition. This makeup induced acne has been termed as acne cosmetica. Women often tend to hide their acne and blemishes with makeup, which may in turn lead to further breakouts; thus getting caught in a vicious cycle. There are several makeup brands which are oil-based and not pore-friendly, leading to clogging and bacteria build-up in the skin. All these factors together give acne cosmetica a whole new dimension.
Breaking a few myths about acne
Before we get started on how to use the right kind of makeup for acne-prone skin, let's break a few misconceptions people often have about acne.
Greasy foods cause acne- Because acne is related to oil build-up, people often consider cutting down on greasy food. Barring the foods mentioned above, no other foods have been proved to be a cause for acne.
Washing your face frequently prevents acne- Dirt is in no way related to acne. So scrubbing your face hard, for several times a day definitely does not help.
Popping pimples is a good idea- Not only does popping pimples cause further inflammation and irritation, it leaves behind a permanent scar and infects the neighboring region of skin.
Acne requires no treatment- For over 90% cases of acne, some sort of treatment is always required at some point in time or the other. Acne is a skin disorder and rarely heals on its own.
The sun cures acne- While the sun acts as a source of Vitamin D, which is very essential for the skin, it in no way prevents or cures acne. Always use oil-free sunscreen before stepping out into the sun.
Some helpful makeup tips for acne-prone skin
Always use slightly warm water to wash your face before applying makeup. This helps in getting rid of dirt and bacteria.
Gently apply a mild cleanser all over skin. Then, use a moist cotton ball to gently remove it. This will help unclog your pores.
Use clean makeup brushes and sponges for applying products on your skin.
Wash your makeup brushes at least twice a week or depending on usage. This helps in getting rid of dust, dirt and oil from your last application.
Check the ingredients before buying the products. Try finding sheer and water-based products. Always look for makeup labeled non-comedogenic(non-pore clogging), hypoallergenic, mineral-based, and fragrance-free. Also prefer powder-based instead of cream-based makeup.
Use light strokes while applying makeup and avoid using your fingers for application.
Do not forget to remove your makeup before going to sleep every night. Leaving makeup on will cause it to seep into the skin and clog pores, definitely leading to further breakouts.
If you have an oily scalp, wash your hair every alternate day.
Top 5 moisturizers, foundations and concealers for acne-prone skin
In order to help you choose the best product for your skin, we have compiled a list of the 5 best moisturizers, foundations and concealers for acne-prone skin. This list is based on several factors such as product ingredients, expert recommendations and customer feedback on popular sites.
Moisturizers
Clinique Acne Solutions Clearing Moisturizer Oil-free
Neutrogena Acne Stress Control, 3-in-1 Hydrating Acne Treatment
Olay Professional Pro X Clear UV Moisturizer
Cetaphil Dermacontrol
Burt's Bees Natural Acne Solutions
Foundations
Clinique Stay Matte Oil-free Makeup
E.L.F. Acne-fighting Makeup
Neutrogena Skin Clearing Oil-free Makeup
Laura Mercier Oil-free Supreme Foundation
Estee Lauder Double Wear Foundation
Concealers
MAC Studio Finish SPF 35 Concealer
Clinique Advanced Concealer
Estée Lauder Double Wear Concealer
Make up For ever Full Coverage Concealer
Revlon PhotoReady Stick Concealer
The Way Ahead
Always remember, with acne-prone skin, less is more. Go easy on the makeup and let your skin breathe. Also, one product does not suit all. So just be open to a little experimentation before you discover the product that best suits all your requirements. Go ahead, unleash the inner diva in you!