Online Shopping 101: How To Measure Yourself Correctly For Online Shopping
Online shopping is all fun and frolic. Only till the time you reach the most dreaded part of it. No silly, not the payment part, but 'which size would fit me perfectly' part. Even though, all online websites have easy return policy, but no one would want to indulge in it repeatedly only because they haven't figured their exact size. What if we told you that you should not be intimidated by the image on the computer screen anymore, and you can solve the this tricky puzzle by reading on our foolproof guide on how to take proper measurements. Now shop online like a pro and sharpen your online skills without any hesitation.
Determine your sleeve length: For this, start form the tip of your shoulder and go all the way to your wrist. This is the best way to assess your sleeve length. 
Determining the size of your shoulder: The biggest tip in measuring your shoulder is to measure it from tip to tip. Confused? Just snuggle the tape across your upper back and go all the way from one shoulder end to another. This would help you in buying the exact size fitted tops, tailored blazers and trench coats.
Determine your bust size: Keep your arms down and now while rotating the measuring tape from inside of your arms, note down the fullest part of your chest size. This should be somewhere between 31 to 44 inches.
Determining your leg length: In order to calculate the length of your inseam, you should start from measuring the top of inside of your thigh, while making your way up to the bottom of your anklebone.
Determining the size of your waist: Wherever you generally tie your pants, is what your waist size if.
Determining your hip size: For measuring your hip circumference, you have to wrap the tape around the widest part of your body – your hips. This should approximately, fall just seven inches below your navel.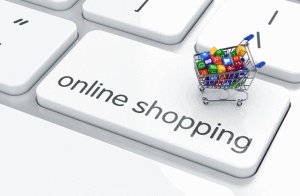 Tips remember for successful online shopping: 
Always make sure that you are measuring yourself accurately. Not only this, do make sure that you take your measurements in a right manner by getting the sizes double checked by someone else, in case you are not certain about it.
Use sizing charts. They are there for a reason. All brands have one tailor-made for them. While no one sizing chart can define your absolute measurement, but they can surely help you in acting like a reference list for a piece that you are interested in buying.
Do measure yourself while wearing a well-fitted underwear and bra. This is because an ill-fitted one will not give the right size. And, needless to say, it can make you look unappealing and shabby.
You can avail for a service, such as the body shape calculator that can help you to assess your body type in a more precise manner.
Say, if you are looking for a pair of pants that has spandex in them, then make sure that you are buying an inch larger than you. Unless, of course, you are buying a style that has worked beautifully on you, you can go ahead with your past size purchase only.
Always, always buy cotton shirts for a size bigger than yours, as they generally tend to shrink after first wash.
There you have it, some super thoughtful ideas on how to measure yourself accurately for online buying. Never shop for a wrong size ever again and keep on checking our blog for some steamy fashion advice's.