Rendering Forth Your Very Own Reading Revolution
Reading is growth. Reading is fun. Reading adds worth to the reader when it's done. Life is a journey in which we are to make the most of the raw material that we were born with – our own unique set of talents and skills. And one piece of advice that never goes out of style is that you must read voraciously for guaranteed self help and self improvement. That is one notion or idea that can never prove false or backfire. It is often claimed, and truly so that books are great friends for their readers – generous, patient, honest, flexible, and always there. Full of knowledge, fact, fiction, innovation, science, ideas, and wonder, books make for an incredible and reliable bedside or travel companion.
Finding Quality Reading Alone Time
However, in these times, when bibliophiles are more rare than commonplace, it isn't uncommon that we find ourselves scrounging for time to read. We live lives of deadline after deadline, errand after errand, chore after chore, and urgent task after urgent task. And when we succeed in gathering for ourselves, some delectable minutes or hours of spare time, it amounts to a much longed for and cherished holiday in itself. There is hardly a better way to spend your hard earned free time than to get barefoot, sink into a cozy chair with a cup of tea or coffee by your side and devote some quality time to that book you just bought or borrowed that you had heard so much about.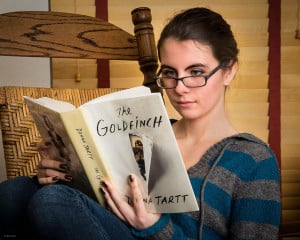 Be Bound to Books for Upgrading Your Life
Reading has since the beginning of our lives been an integral part of it. As kids in school we read religiously our textbooks. While growing up, our friends and family initiated us to magazines, comic books, books of fiction, as well as non-fiction compilations of priceless knowledge. And as adults we became the discerning pickers and choosers for our very own precious reading list. Reading – the perusal or scanning of a text in any language to derive meaning by being at the receiving end of shared information or ideas – is one sure shot way to upgrade your life by quite a few notches. It is our ticket to becoming well informed and intellectually alive members of the civilized world. Much awarded English author of myriad varieties of written works (short fiction, audio theatre, novels, comic books, film, graphic novels), Neil Gaiman has said beautifully that, "A book is a dream that you hold in your hand."
Find Riveting Titles for Every Reading Genre
That makes for quite an insightful utterance, for books are indeed akin to dreams, for the fictional ones are quite literally dreamlike and the ones based on fact give us the ability to dream by making the universe and the world we live in unfold in front of us in all its glory and gore. If you are an avid reader then you will know that you can never run out of new genres and types of books to read, which are just categories of books based on style, content, and form of the text therein. Whether it involves the intrigue of mystery, the wonder of fantasy, the universal appeal of romance, the classic realm of traditional literature, the infinite detail of a historical book, an inspirational biography, a touching autobiography, a catalogue of poetry, the creative scenarios of science fiction, a soothing self help book, or a racy thriller, no matter how selective or vast your interests, you will never be without a riveting title to fill you time and mind.
If you're in the mood for something structured differently then you can even opt for a drama, a novella, a short story, or an illustrated graphic novel. Or go for some light reading by way of a comic book, a joke book, or a book of anecdotes or quotations. In addition, most people are accustomed to a keen perusal of the daily or weekly newspapers and also magazines on various topics ranging from general interest to specific themes such as science, religion, wildlife, computers, fashion, women, sports, health, and fitness. Some other popular and great book genres are the heartrending tragedy, the rib-tickling comedy, thrilling crime, blink-and-you-miss detective, symbolic and intricate folklore, spine chilling horror, stylish western, and the mentally appetizing fairy tale genre.
Plan a Book Buying Spree
Newspapers and magazines apart, you can find a wide variety of online coupons which will give you great savings, discounts, promo codes, free shipping offers, and deals for books while shopping at several online book stores. Here, you can get coupons for Book Depository, where you can find an assortment of bestsellers, classics, children's books, dictionaries, graphic novels, science fiction, fantasy, horror, law, business, and finance titles. Half Price Books is incredible when it comes to prices and it even sells magazines. Many stores provide textbook rentals for students pursuing academics. These include Skyo, Chegg, and Neebo. Barnes & Noble also sells used books, bargain books, and magazines. Alibris and Abe Books are additionally known for their stock of rare and out of print titles. The options are all marvelous so use ChameleonJohn online coupons while shopping there and make the most of your book buying spree.
A Healthy Way to Charm Children
Former First Lady of the United States, Jacqueline Kennedy Onassis has said of children's books,"There are many little ways to enlarge your child's world. Love of books is the best of all." It is true indeed that books are indispensable to the formative years of a child's growth as they act not just as a great pastime, while exerting a pacifying effect on the young reader, and increasing his or her imaginative capabilities and awareness of the world, but also aid in the linguistic and cognitive development of the child. So whether you are a parent, a grandparent, an aunt or uncle, a sibling, or merely happen to know a young person, pay a visit to the children's section of a brick and mortar or online bookstore and pick out a handsome selection of lively illustrated books for him or her. Not enough can be said about the power of illustrations in children's books so do include them in the collection to be gifted, picked by you. Your young friend will certainly cherish and benefit greatly your gesture.
Read to Know You Are Not Alone – Find a Best Friend
Not just for children, books make for phenomenal gifts for adults too, so put a few fabulous titles on your shopping list and add value to the recipient's life. It has been agreed upon by one and all that books are a way to live many lifetimes in one. When we lose ourselves in a book, we make many strides in distance and time. When we read, we come to know of the context within which we exist, our connection to the universe and the people in it. Reiterating this, acclaimed novelist, poet, and academician C.S.Lewis has said that, "We read to know we are not alone."
In fact, one can never be alone when one has a book by one's side. A book is a soul mate and a true best friend for a man or woman and once a book is finished it seems like a dear friend has been lost, so choose your titles wisely for they will play a great role in shaping you into your future self. And that is why American essayist, lecturer, and poet Ralph Waldo Emerson has summed up the personality sculpting role of a book in the words, "If we encounter a man of rare intellect, we should ask him what books he reads." That is the true power of book. When you read you fill your time with a lot of positivity and come out of it a better person.
Find Your Own Reading Style
So make time to read. Set aside a space and hour or even a day for you to spend quality time with your chosen title. And no, your reading need not be limited to a conventional paperback or a hard bound book. These days there is no dearth of innovative options for a sincere reader, for they can choose to listen to an audio book, rent a book, or even opt for an e-book or digital book style reading. By these ways the books are convenient to store and don't take up enormous space on a swaying bookshelf. By reigniting the reading habit in your life and as you warm up to this activity by and by you will be taken aback by how much growth and tranquility you were missing out on.
Prioritize and Maximize Your Way to the New You
And what's more, you will realize that it wasn't so hard at all. It was just a question of priority all along. So while it might feel essential to get that manicure, watch that game or sitcom on TV, catch the much awaited movie show, squeeze in a workout, make time for friends and family and finish all your work and chores on time – don't forget to manage some alone time, curled up with that book that you picked out of so many, just to add to your reading list … the one that will make you more empathetic, sensitive, observant, knowledgeable, smarter, and wiser. Even better, join you neighborhood book club. And remember to maintain consistency in your newfound habit. For any true blue bookworm worth his or her name will know it's important to sustain the practice of reading as a steady and stable pattern, as the unwavering constancy will be the most definite way to the new you. So let myriad titles come through your way, let the words be victorious in erasing ignorance away, and let your inner transformation continue. Pick your next titled tome today and prepare to say hello to the new you!