How To Save Money On Your Home Project Costs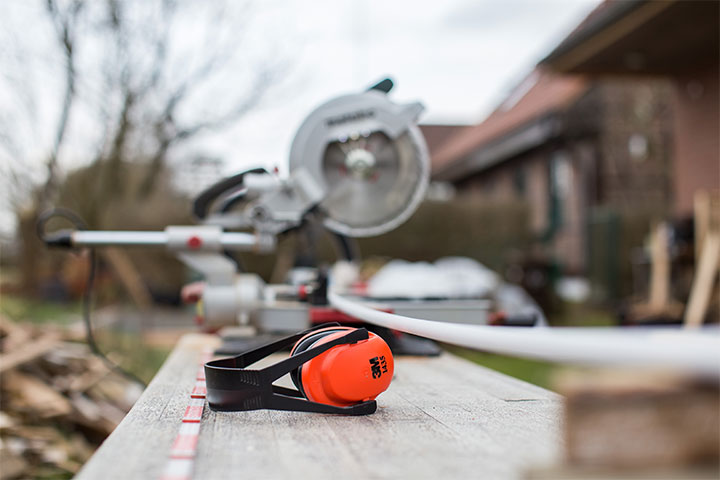 A home project can be daunting to take on, no matter its size or nature. Even something as simple as putting in a new kitchen sink can reveal unexpected complications that send project costs through the roof. Thanks to the power of the internet, it's much easier to find ways to save, whether it's recommendations, DIY tutorials or discounts on materials. Let's explore a few ways you can save on your next home project.
Do It Yourself (When You Can)
If you have enough knowledge to do a home project yourself, or the time to learn, you can save a great deal of money. Rather than paying a contractor for labor and materials, simply purchase the supplies and do the work yourself.
Just be realistic. While DIY might sound like the best way to go, it's important to know when to draw the line, especially if you're a beginner. Getting proper assistance can help you avoid problems that will cost you much more than you saved on labor, such as damaging electrical circuits or plumbing during demolition.
If DIY isn't right for you, another option to control home project costs is to supply the materials to a contractor, who then comes in to do the more complicated installation work. Then you only have to cover labor costs.
Always consult with multiple contractors to not only receive the best rate, but to also make sure providing your own materials is okay. Some contractors don't allow homeowners to choose their own materials because it creates a liability issue for them.
Even if your contractor insists on providing all materials along with labor, you can still help out in small ways that will help reduce labor costs. For example, you can pick up the agreed upon materials or take care of cleanup on your own. All in all, there are plenty of small ways to keep home project costs in check, even if you can't complete a project all on your own.
Order Tools Online With Discounts
If you're doing a home project yourself, you can cut costs by searching the web for the necessary tools and equipment. Even large home improvement chains will offer great deals on tools online, sometimes more than what they offer in-store.
Also remember to check coupon sites like ChameleonJohn! For example, ChameleonJohn offers Zoro Tools coupon codes and discounts, meaning you can save big on everything from safety materials to welding equipment. We update our coupons daily, so you'll always have access to amazing discounts to rein in your home project costs.
Look For Discounted Materials
Just like with clothes and furniture, there are ways to find salvaged materials from other homeowners' remodelling jobs for cheap. You can snag everything from bundles of insulation to a new front door, often for half of what they would cost brand new. A great place to start would be your nearest Habitat for Humanity ReStore center. First, just remember to make sure your contractor will allow such materials, as we mentioned earlier.
Aside from salvage centers, you can also search for local building-supply auctions to attend. You could save hundreds of dollars in home project costs at such an auction, where pallets-worth of solid wood and even concrete products can sell for as little as $1. Auctions are a great way to grab quality pieces that are oozing with character, giving your new space a unique touch.
Donate Your Old Materials
You can donate to the same ReStore center where you just scored some amazing new materials. Any similar remodelling byproducts can be given to these stores for tax credit — yet another way to balance out your home project costs. So, if you have decent-quality bundles of insulation, old doors or electrical supplies, give them to ReStore rather than throwing them in the garbage. It's a more environmentally-friendly means of disposing old materials that will also pay you back during tax season.
Go Green
Another consideration for your home project is how your materials can save you money down the line. Try to choose materials that are energy-efficient and built to last. You may notice your utility bills going down, and you also won't have to worry about replacing any siding, flooring or appliances until much further into the future. While energy-efficient materials take a bit extra from your home project budget, they will ultimately be easier on your budget when it's time to pay bills or sell your home.
Check Out ChameleonJohn's Coupon Pages For More Deals
We have more than just Zoro Tools coupon codes up our sleeve! Find great new furniture and appliances from trusted brands for your home project, and use our promo codes to help keep your project costs wallet-friendly. Look around our site to find the discounts you need.