Shopping Secrets Revealed: Best Days of the Week to Shop at Popular Online Sites
Get on your heels and pick up those shopping bags, grab your car keys and LETS SHOP TILL WE DROP! We would like to stop you in the midst of all that excitement and pandemonium, because it is not the right 'day' to shop! And before you go "Whaaaaaaaaaaaaaaaaat", here's why!
If you thought cyber Monday and Black Friday were the best days to shop online, and with Christmas coming around pretty soon- we don't want to dampen your spirit, but at the same time we do not want to make you lose your valuable money, time and energy. They aren't the best days to shop, period!
Here's a sneak-peak that you were kept in the dark about
"Prices online likely will be discounted an average of 24% that day, better than the average of about 20% on Cyber Monday or about 23% on Black Friday, according to Adobe Systems Inc.'s 2014 Digital Index Online Shopping Forecast."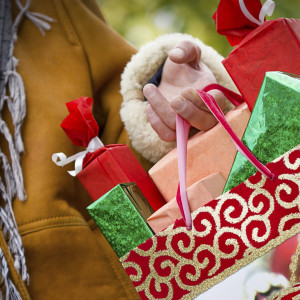 With that being etched-online and truth being told, as consumers of products and services galore, we would want to grab the best for cheap, don't we? Across many blogs and forums, we would be told about the best months to buy and purchase stuff we need, and this is from data compiled across various merchants and looking at more than a billion transactions probably done over a set-period of time.
It doesn't come as a surprise that the festive season is when shopping is at its peak- we are all buying or selling, gifting or receiving something or the other. But when it comes to the DAYS OF THE WEEK to shop, hands down it would be Mondays, Tuesdays and Thursdays, so good bye to Sundays and Fridays for savings.
"Tuesday is the best day of the week to shop online, with research showing that's the day you'll get the deepest discount," Eila Mell, coauthor of How to Win at Shopping, told me. "It's also great because that's the day most sites post new items." Sale hounds, take note: Thursday and Friday are the next best days to score discounts, with Saturday and Sunday being the worst." 
Why Not Fridays?
For the feel-good factor and window shopping, look online on Fridays, but shop at brick-and-mortar stores for the same on the same day. This let's you shop in peace, and with no crowds to deal with as well. Friday is the day when sales start rising, and by the time Saturday and Sunday arrives; you can expect a tsunami of sales and the cash-registers ringing.
What about big clearance sales on Wednesdays and weekends?
Big clearance sales are gimmicks to lure customers on days when sales never happen the most, this is why you have Wednesday Bazaars with discounts and fabulous offers thrown in. Price slashes galore, who would want to give you more for cheap and hit the axe on their company's money box? Think about it! We hope this post opens your eyes and makes you a smart shopper too! Be wise and shop for the best on days when shopping is not a troll!