Buying Second Hand Stuff Because It's So Cheap? Wait and Get the Homework Done First
Don't we just love stocking up our homes with things so nice and affordable? And sometimes, when we don't have the means or the resources to buy them brand-new, or for makeshift reasons too- second hand stuff is what we opt for, isn't it? Well they come for a decent deal, so why not grab when the money's tight?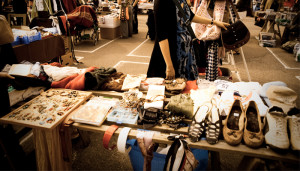 What do we tend to usually buy?
For second hand, the list in unending, but in most cases, we look at DVDs, CDs, electronic items, books, cars and automobiles, bikes and cycles, gym items and equipment, home and lifestyle needs too. Now imagine buying them all in one shot and fresh! You would have no bank balance to fall upon, when a rainy day hits!
Before you buy
Before you even think of logging onto the computer and buying stuff second hand, here are a few things to consider – we want you to enjoy value for money, even if it is a used item on the platter to buy!
Quality check
Best quality for cheap, and that is a tag line most buyers would seduce the buyer's minds with. But don't stop the stone from rolling at that point, because someone else has already used what you intend to buy. Hence, doing a quality check to know if the product is USABLE or not, and wouldn't exhaust in two to three attempts of use, must be done! When buying resale homes, you should in person check the place, check for dampness, water problems, air and sunlight, termites and pests, etc. If it is a used car, you should consider test driving it yourself, for the feel-good factor not to take over!
 Check the make and the model and date of manufacture
Remember, you aren't buying the brand new and fresh items, which means a good amount of time has been spent using it. Even if you are buying the item or the service, it should have after-sale service on them and shouldn't look like the remnants of an old-washed-out story. Always remember, what you buy today (new or used) would have its limits too, which is why checking the time and the date of the model would be a thing to consider as well. Grab hold of all the genuine and original documents or else after-sales personnel wouldn't pay heed to your needs. And most importantly, genuine documents mean genuine products being sold, not robbed or stolen ones!
Are you convinced enough?
Too good to be true- a catchline that means a billion bucks and this should make you ask the seller, why is he selling what he is selling. They would have to come clean, and also warn you of the issues you may encounter ahead. If that suits you fine, go right ahead and buy what you want to, else look elsewhere!
Price points
Should you feel that the price being demanded is near to the original price it was bought at, check the number of times the product was used and when it was manufactured.  Why sacrifice a few bucks to buy a second-hand item, when a brand new one would be as good? For cars and bikes, you would obviously want to test drive the beauties and check on the mileage and gas consumption? For homes, you would need to check the price in that area with other resale properties and also with the running real estate rates for the two- speak to an expert on prices and then make a decision on the buying!
We hope these five tips come in handy when you consider buying second hand items! Be a smart shopper and not an emotional one!