Top 5 Back to School Trends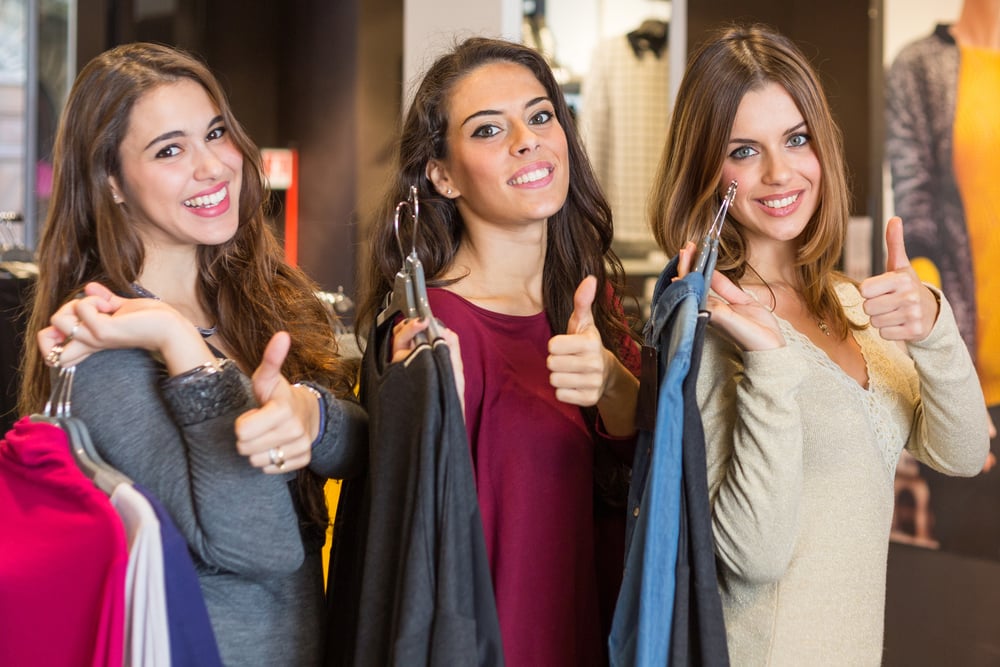 Summer is cruisin' by, and unfortunately, for some, that means one thing: Back to School is right around the corner.
Soon, we'll be saying goodbye to the bikinis and short shorts, but that doesn't mean we have to say goodbye to cute clothes! Keep the summer going with these five top trends for back to school:
One of the greatest things about summer, in my opinion, is the floral prints. It gives off a breezy, cool summer vibe, and who wants that to die? No one! Keep it up for the first couple of weeks of school by layering them and making your florals work in the beginning of the school year. Have a favorite summer dress you just don't want to leave behind? College has it easy – no dress code, so you can wear what you please; however, if you're still in high school but trying to make a fashion statement, layer up those floral sundresses with a tank or tee underneath and make it "school approved!" Find some of the cutest sundresses, rompers and more at Kohl's!
Make a statement with animal prints this fall and stand out in the crowd! Choose from a bold statement jacket, play it safe with a cute tee shirt dress or amp it up with printed pants; whichever you choose, you're bound to make your mark this year! Shop Forever 21 for a variety of options in some of your favorite animal prints. Hey guys, you can wear animal prints, too! Forever 21 also stocks men's clothing, so check it out for yourself and step up your fashion game.
A personal favorite: Moto Details. You can never go wrong with throwing a leather jacket on to spice up an outfit. Want to make it edgy? Throw on a leather jacket. Kind of chilly, but don't know what to do? Leather jacket. A staple in any wardrobe, a leather jacket is just one of the many ways to add Moto Details to your outfit! Find a ton of options from Nordstrom Rack.
Ever have those days where you're just not feeling getting "dressed?" No, I'm not talking about wearing absolutely nothing. I'm talking about "real clothes," even simple things like jeans. Well, lucky for you, Bright Athleisure is in! That's right, take your workout gear and "dress it up" and make the cutest athleisure wear outfit you ever did see. Bright colored options will obviously give you that extra oomph and bump up the look, and again, guys, this is for you too! Start your collection with this piece from Forever 21 and build it from there!
BONUS: Have you heard of bike shorts? They're new and all the rage. So, grab yourself a bright pair of these shorts and get a two-for-one fashionista score this fall!
This particular trend brings about a love-hate relationship for me. They're super cute and look great no matter how you pair them, but they're definitely difficult for some people, like myself, to pull off, but if you find the right pair, you're all set! There are so many different ways you can wear your overalls: make it preppy by throwing a blouse underneath or take it in a completely different direction! Find a pair that gives off the "boho chic" look or go quirky with a pair that is a little out of your comfort zone but 100% in style! Find options for you at American Eagle!
No one wants to think of it, but Back to School is just around the corner, so enjoy these helpful hints while you're out shopping and best of luck in the upcoming year!