When is the perfect time to shop??
Shopaholics don't need occasions to hit the shops and pick anything (and everything!) they like but don't need! If you are an impulsive buyer, there is no perfect time other than the end of the fall sale! But if you are the one who isn't a lavish spender and picks up stuff only when it is needed, the best phase could be any season or reason you could think of! Why?? Why not!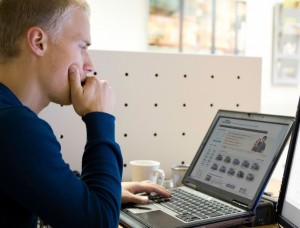 Depends on what you are looking for and how heavy your pockets are?? If someone wants to buy fresh veggies, open markets or the nearest grocery store would be best! Why? Walking down the lane back home can be considered as a part of the routine exercise your muscles need!
Gadget freaks and gizmos can always shop online for better deals and gift coupons on their gadgets! Electronic products generally come with a warranty period and a guarantee card!  No chance of you getting cheated if the product does not turn out to be satisfactory!
Why do companies offer 'the big sale'?
Companies offer big discounts on bad quality products to lure you to their shops?? Well, no! Discount coupons or end of fall sale is meant to clear up stocks and allow the brand to build a special relationship with its loyal customers by cutting down on their profit margins!
Companies off late have been trying real hard to get hold of your attention and time and what they truly value is the emotional connect you share with the brand's products! They try to tame both the rational and the emotional aspect of your thought process! The main reason behind these discounts is customer satisfaction, brand recognition and recall!
Should you buy when it is being advertised or should you wait??
What you wish to wait for? The product to get a big 'thumbs up' in the market by others?? There is no reason to avoid being an early bird and try out the latest things that hit the market!
Especially for consumer non durables, you don't need to find the auspicious moment to buy them!  The FMCG market with products like toothpastes, garments, soaps and fresh juices just do not cease to bring in new flavors and styles for their shopaholic customers! There is no perfect time to indulge in things you love like chocolates, books, beauty products, sport equipments etc! All you need is the desire to buy it with advertising doing its bit to abet you to the stores!
For consumer durables, yes, a bit of market research through the comments might prove valuable. This is mainly because companies use strategic pricing and many me too brands offer products at similar price points! Also because these include stuff that you don't buy on a regular basis and it is probably your big purchase!
Consumer durables would include laptops, television sets, solar panels, air conditioners, refrigerators, furniture and all probable heavy and bulky stuff you find in homes or offices!  Narrow down on the options, rethink, research, wait and decide the perfect time to get hold of one of these! Don't forget to avail discount coupons to save more!