Your Guide to the Top 5 Trends for Spring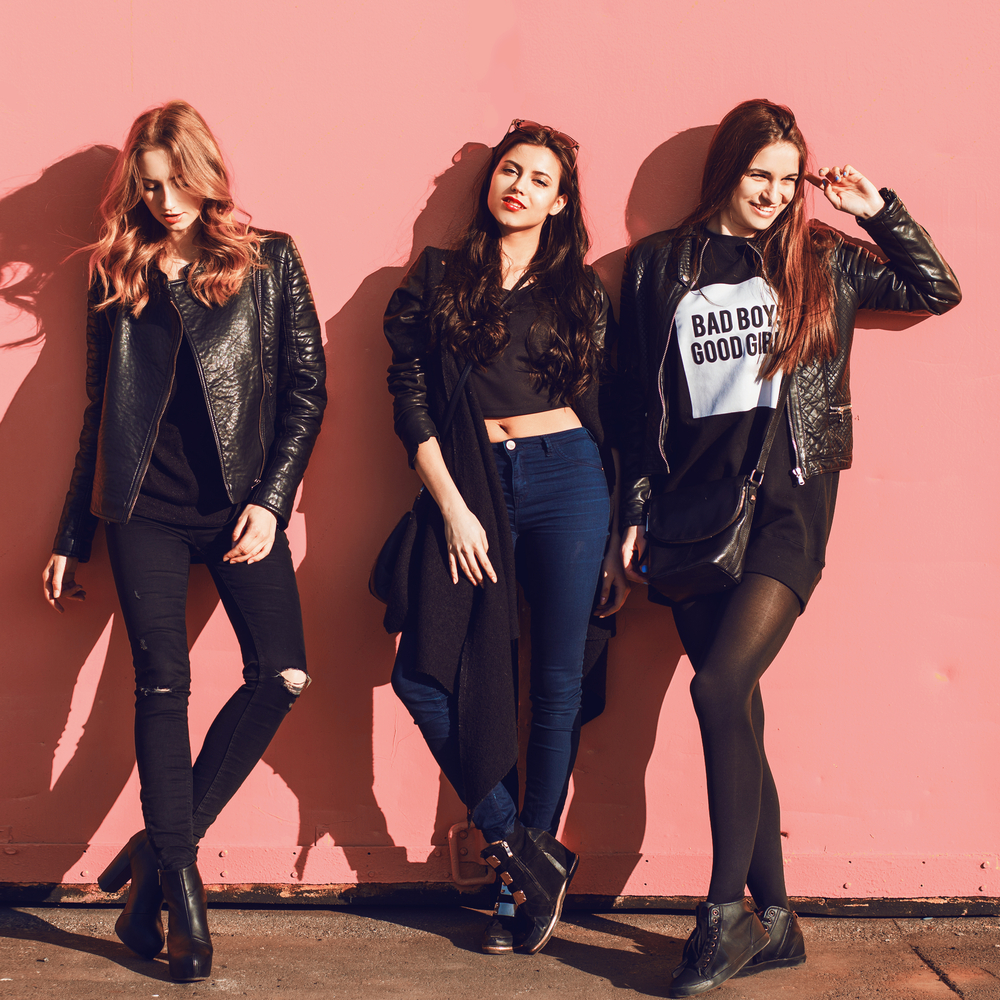 If, like me, you live in the Northern part of the East Coast, you are more than ready for Spring! The sun shining through the clouds, temperatures higher than the teens, and the sound of birds chirping in the morning.
Not to mention being able to leave the house without having to throw on your snow boots, heavy parka, gloves and a scarf.
According to Punxatauny Phil, we have an early spring in sight and with April right around the corner, it's time to think Spring!
Keep reading for some of my spring-time fashion must-haves!
DENIM
Every great outfit starts with a staple – the perfect pair of jeans.
Not like Levi's have gone anywhere in the last 30 years, but they are definitely making a huge splash this year. Every trendsetter has a pair… or five.
Classic, yet totally youthful and fashion-forward.
I love to wear my jeans in more of a cropped or boyfriend style. Makes it easy to pair with a cute pair of sneakers or flats and a baggy vintage tee.
My favorites for this upcoming season are the Levi's 501 Stretch Skinny Jeans in the color Twice as Nice and the 711 Skinny Jeans!
PUMA X SELENA GOMEZ
Selena Gomez wasn't awarded the 2017 Woman of the Year title for nothing – girlfriend is on to something!
Confident, talented, vulnerable, and a fashion icon in the making.
Her recent collaboration with Puma has been nothing short of stylish, cute and practical.
I have been living in my Cali sneakers for weeks!
They're a solid white, platform base, accented with black and gold details – they go with everything!
Platform sneakers were the big trend in the summer of 2018, and with good reason, they aren't going anywhere!
BOMBER JACKET
Get ready to hang that North Face parka back up in your closet and break out a much lighter and stylish coat this Spring.
Bomber jackets have made a huge comeback recently and have been seen on a wide range of celebrities – Lily Collins, Gigi Hadid, Kendall Jenner, and even Barack Obama.
Forever21 offers a ton of variety and colors at a great, low cost which is perfect for stocking up on a few!
My favorite is the classic Bomber Jacket in the color teal blue.
It's simple, practical and a fun pop of color for the season!
SMALL HANDBAGS
Like I said before, its almost time to store all of that heavy clothing back into your closet, and that includes your handbag.
Spring is all about light items that are perfect for on-the-go.
Whether you're stepping out to take your dog for a walk, to meet friends for a quick patio lunch, or a shopping trip to your favorite boutique, a Kelly and Kate crossbody will be your go-to choice this spring!
My favorite is the Artemiso Crossbody bag in the colors Light Pink and Sky Blue.
JEWELRY
Of course, we couldn't forget about the accessories.
Again, we want to keep it light and simple yet fashion-forward.
I found the perfect pair of dangle hoop earrings at Target and to say I'm obsessed is an understatement!
Unless you have been living under a rock the last several months, then you would know that Ariana Grande has had the biggest year of her career thus far. She has released two albums in the last several months and has topped the Billboard charts not once, but three times!
With that being said, she was the inspiration behind these earrings that I scooped up for the upcoming season.
A fun, mismatched pair of gold earrings designed with a crescent moon and star in the center of the hoop… how fun?!
They are super light-weight and easy to pair with your favorite basic tee and bomber jacket.
As always, happy shopping and stay warm…. Only a few more weeks until Spring!!!!