The "How To" Guide on Decorating for the Holidays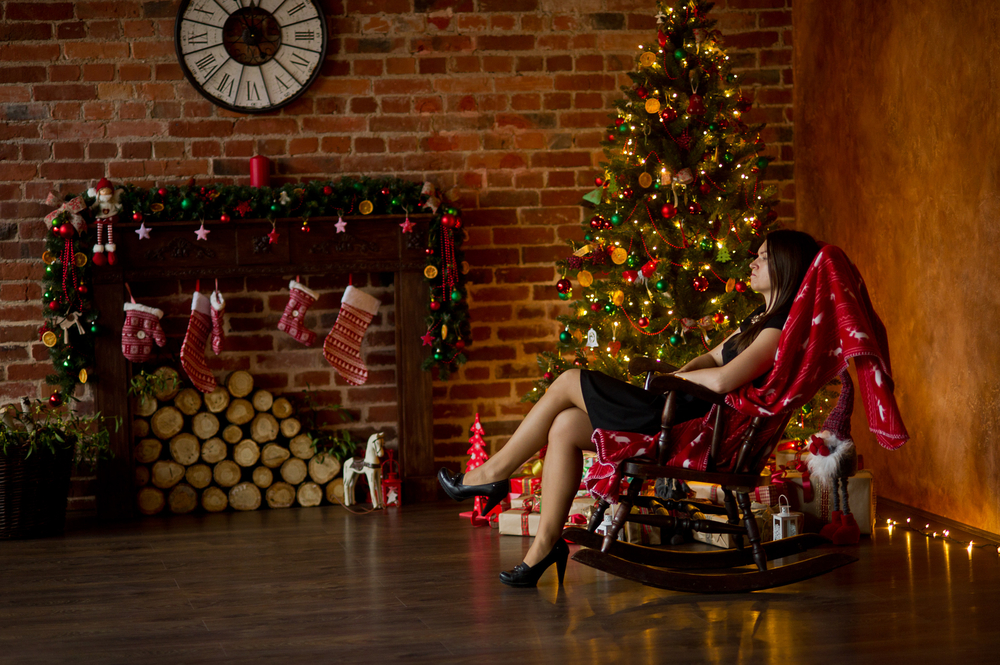 If you're anything like me, the second the clock strikes 12:00 AM on November 1st, you are in full Christmas mode – sorry, Thanksgiving!
An immediate aroma of love, magic, and sugar cookie scented candles fill the air at my house. I mean, it's not my fault that the Hallmark Channel has completely taken over my life – not only have they already begun to premiere Christmas movies, but they've even taken over SiriusXM (Channel 70) with classic holiday tunes!
Hallmark Channel has easily become my inspiration for home holiday décor this season. Featured in many of their Christmas specials, BALSAM HILL is where I have turned for all things Christmas. Balsam Hill offers extraordinary quality, beautiful designs, and a classic Christmas look.
Balsam Hill is popularly known for their assortment of artificial Christmas trees. Each tree is carefully crafted with full, realistic foliage, scratch proof, pre-lit and hassle-free designs. Balsam Hill makes it super easy to choose your favorite style that perfectly suits your home – I, myself, prefer the tall and narrow designs. Each packed tree comes with cotton gloves for assembly, an off-season storage bag, as well as extra light bulbs. 
No tree is complete without ornaments. Balsam Hill offers a variety of ornament sets. Sets vary in shape, color, and size – but no doubt, they are all individually beautiful, elegant, and funky!
I am obsessed with Nicole Miller's designs as well as the Winter Wishes Pom Pom Set.
Another great option to add more dimension, fullness, and elegance to your Christmas tree is with Tree Picks – My favorite are the Snowy Branches and Red Velvet Hydrangea Bouquets. 
Target is also home to fabulous Christmas decorations as well. I love to get excited for house decorating by jamming to my favorite holiday tunes – you can too by picking up my new favorite holiday CD, Jessie James Decker: On This Holiday. Available for online purchase at both Target and Spotify! I love her rendition of Santa Baby! 
My favorite thing about shopping for Christmas décor at Target is that they offer more than holiday/Christmas décor – I love decorations that are winter-friendly and can stay up well into January and even February. Some of my favorite collections at Target for this exact reason are the Enchanted Eve and the Birchwood Bay Collection. Both collections offer up neutral tones, woodland creatures, and delicate features. They blend in perfectly with my super trendy, "modern farmhouse" theme. 
Again, I love holiday decorations that are able to be displayed and enjoyed all winter long – Target has some super cute throw pillows to add the perfect touch of color, warmth, and coziness into your living space. 
Lastly, as you may have already guessed, Hobby Lobby is one of the best places to shop for holiday, and well let's face it, every day décor! My favorite thing about Hobby Lobby is their prices – you get wonderful, stylish items without breaking the bank.
To follow along with my farmhouse theme, I navigated towards a few of their holiday ornament collections. If you're like me and tend to be drawn to burlap and all things plaid, then be sure to check out their Berries and Burlap collection. If you prefer more of a modern yet vintage design, go for their Farmhouse Christmas collection.
It may be too early for some of you to begin the decorating process, and that's ok, because it's never too early to look! So, curl up in your flannel, continue sipping your pumpkin spice latte, and browse some of these online deals and when the time comes, you'll be set!
Happy Holidays and Happy Shopping!