A Simple Guide to Winter Style Essentials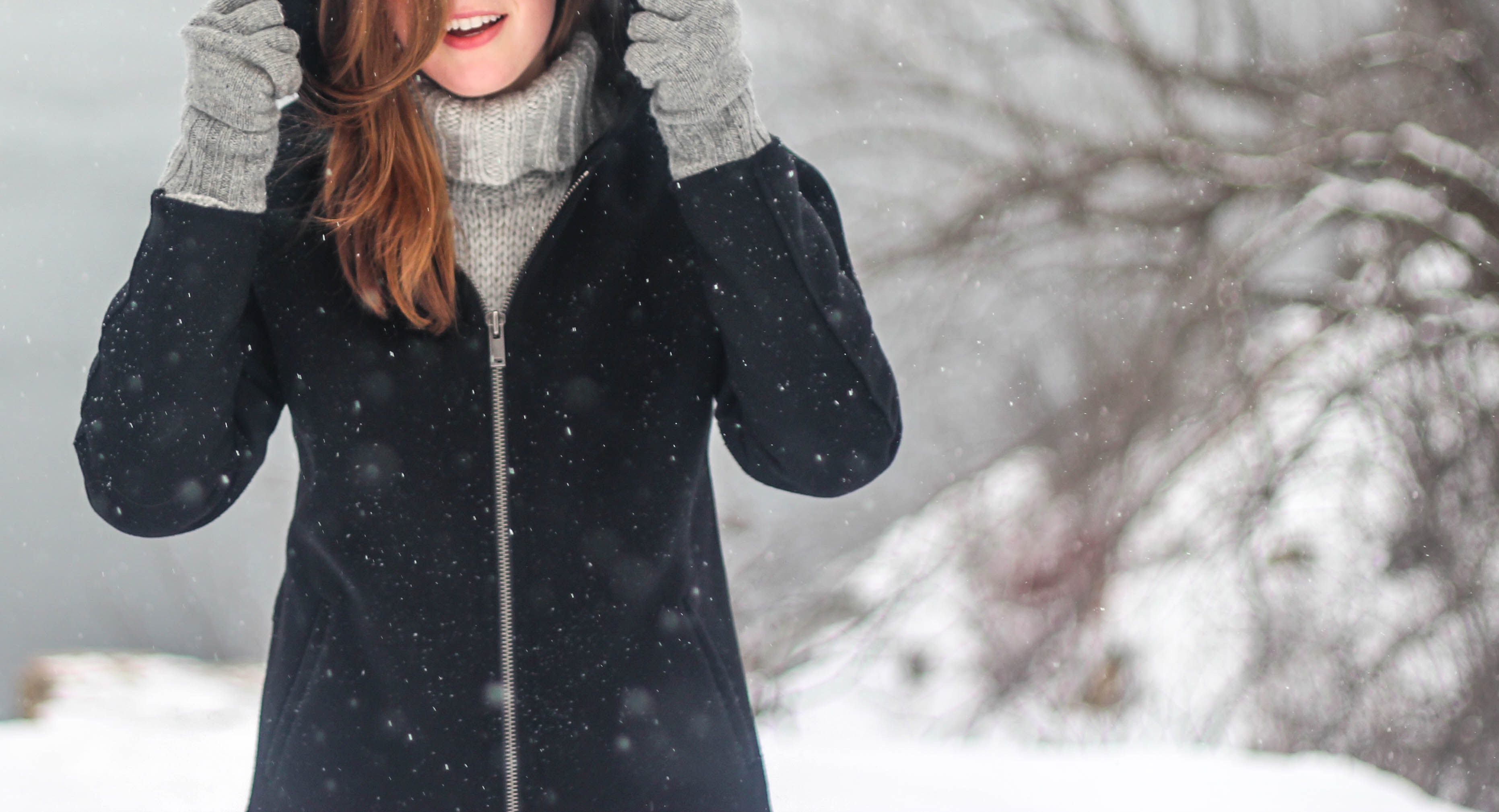 The leaves are falling, and Starbucks has just released their classic Holiday coffee flavors, so that must mean one thing… Winter is coming! Unlike many of you reading this, I tend to love the Winter season and embrace it fully. I see beauty in the holidays of course, but also in the soft, grey skies and the warmth of walking indoors and cuddling up with my favorite cozy blanket.
My favorite thing, however, is the fashion. Who says you can't be stylish in below freezing temperatures?
Keep scrolling to find my top three simple and classic staples for this Winter season and some styling tips!
Camel Coats
My favorite thing about camel coats is that they are super chic and timeless and never go out of style. They can easily be paired with a sleek pair of jeans and a black turtleneck to add a subtle pop of color and warmth on a dreary winter morning.  Supermodel and socialite, Hailey Baldwin, has been spotted rocking an ankle-length camel coat as her most recent street style.
Check out this amazing find and a personal favorite of mine at Old Navy for quite an affordable price!
Chic Weatherproof Boots –
Who says that rain and snow-resistant boots have to be clunky? Not me. Switch up your traditional knee-high rubber boots for a pair of these sleek, yet fully practical pair of waterproof Sam Edleman Tinsley Rain Boots.
These can be easily paired with skinny jeans or your favorite pair of go-to leggings and topped off with a chunky sweater. I love the simplicity and versatility that these offer, yet they are perfect for the upcoming weather!
Bell/Flare Sleeved Sweaters –
My final must-have piece for this upcoming Winter is one that I know my 70's mama would be so proud of – Flare/Bell Sleeved Sweaters! My favorite thing about this look is that it comes in many different styles. Whether you like chunky and over-sized or more form-fitting sweaters, the bell sleeve is just what you need to add a funky and retro twist.
I personally prefer my sweaters a little more loosely fitting and oversized. Check out a super cute online boutique I've recently discovered, Choies, for some of my favorite bell-sleeved sweaters for this winter…. I've already purchased several!
Don't dread the impending weather and winter blues; instead soak up the crisp, cool air and try out some of these seasonal favorites of mine – They'll be sure to keep you warm and ready to strut down any snow-lined sidewalk!