3 Awesome Tips for Supplementing Your Workout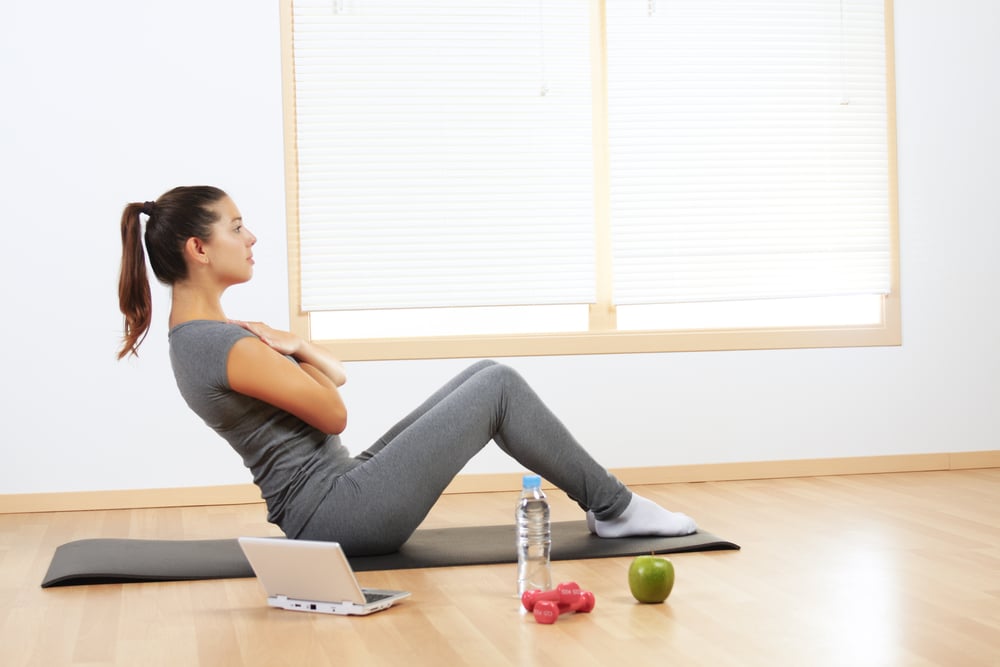 So summer is almost over, does that mean there's no more need for a "summer body?" No, I don't think so. Why keep your "summer body" for just the summer months? Why not feel good about yourself year-round? I know I like to.
People are constantly saying that they workout so often but never see any results. There are a few reasons for this, but there is a way to make it better!
The following are some of the best ways to supplement your workouts year-round to continue seeing results:
Protein
If you're looking to bulk, or even tone, protein is a great way to supplement those heavy lifting workouts. Muscle fibers basically tear while you're working out, so your body requires protein to rebuild them. Sure, they can repair themselves, but they come back stronger and help with muscle definition and growth if you supplement your workout with protein. Add protein into your post-workout routine to see results even quicker than normal! Not sure where to start? Here's a starting point: BodyBuilding.com.
BodyBuilding.com has protein and many other supplements to help you get the most out of your workout. Sure, eating a high-protein diet will help, but using a protein powder provides a whole lot of protein in not a big meal. They also help to make you feel fuller just a tad longer if you have a lot of time between meals and helps prevent snacking.
There are numerous brands to choose from, but personally, my recent go-to is the BodyBuilding Signature brand. These come in a multitude of flavors as well as two size options: 2lbs and 5lbs. Personally, I've been finding myself buying the Birthday Cake Flavor in the 2lb container. This typically lasts me 2-4 months: it depends vastly on how often you workout. For me, I tend to workout 3-5 days a week, leaning more towards the latter. Another neat feature is that the flavors come with "Flavor Ratings," and it shows customer reviews of how accurate the flavors are. Give it a try and see if you like it as much as I do! The next one on my list is Oatmeal Cookie!
Diet
Now, I know what everyone is going to say: this one is obvious, but no one likes to believe it. Diet makes such an impact on your overall results in the gym. If you do intense workouts and then proceed to eat junk food or just unhealthy in general, then you're definitely not going to see the best results possible. It's definitely difficult to get to the grocery store and remember everything you need, and just difficult to make it there in general. There's a super simple solution: Grocery Pickup.
That's right, grocery shopping just got a lot easier. Many grocery stores are offering this service and it's making life a lot easier for many people. If you don't get there on the weekends, it's difficult to make it to the store during the week with a busy work schedule. That's not a problem now! All you have to do is go online and place your order and the store has everything ready for you upon your scheduled arrival time!
Don't say you don't have time, we're all always two clicks away from this website or that. Technology is so common nowadays, there's no excuse for not being able to buy healthy options! Find a recipe you like? Mark down the ingredients, go online, place your order, wait and then pick it up – it's that simple! Now you can't say you "didn't find it," the healthy options are found for you! The following stores all offer grocery pickup at a time scheduled for your convenience:
Even easier, Target! Target offers drive up, pick up and same-day delivery on grocery items through Shipt. Target offers these three services and it truly gives no one an excuse not to get the healthy options!
Drive Up – you don't even have to get out of your car: an employee will bring your order right out to you! You'll receive a notification when your order is ready, you drive right up and there it is! (this option must be completed through the App)
Pickup – place your order in advance and pick it up in-store at Guest Services!
Same-Day Delivery – some grocery options at Target are eligible for Same-Day Delivery through Shipt! Order items online and have them delivered right to your door, you don't even have to leave your house!
Detox Tea
This last tip is something that shouldn't be used too often, but it's definitely something that can help you out every now and then. I've done a few different versions of the Detox Teas that exists in the world today. Recently, I've been trying the Flat Tummy Tea Co.
I've been wanting to try this particular brand; however, it is a little pricey so I've been waiting until I found a good deal. Flat Tummy Tea Co. has had many different deals as of late: I grabbed it up when there was a BOGO deal for the 4-week program! I bought two sets of the program for the price of one, which is almost unheard of for those types of programs.
Every now and then, they have deals pop up that help you save big, so keep your eye on the site and see if you can find one for yourself!
Try some of these tips and see if they work for you! Stay fit and look good for yourself!