Black Friday is just around the corner, and we are sure that by this time of the year, you have already made a list of items you want.
But wait!
Do you want to skip the Black Friday treasure hunt and save yourself from the tiresome, hectic day? If yes, here is the trick; stay at home and still save hundreds of dollars by shopping online.
In fact, there are a number of online stores offering Black Friday specials that are better than the deals offered by retailers.
So, let's change the shopping pattern this time and look out for the best Black Friday deals available online. Given below, is a guide to help you grab the best deals online. So, read on and bookmark the items before they are sold out.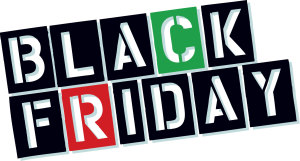 1. Kohl's
You have shopped on this portal a number of times, and the experience has always been good. But with Kohl's Black Friday deals will blow your mind. Talking about the interesting deals, they have segregated their options in a number of sections such as, toy deals, electronic deals, small appliances deals, bed & bath deals, Kitchen & dining deals, shoes & boots deals, Jewelry & watches deals, and so on. The list is long and you will have to spend at least an hour or two to look through the list and choose the ones you like.
If you are a fan of Disney's Frozen movie or your children love it, you are going to enjoy shopping at Kohl's. Why? Because they have a new deals' page that is dedicated to this amazing Disney Movie. This section has a total of 629 items, which includes; clothing, furniture & décor, toys, and 13 different departments. These items are for kids, teens, babies and adults. Yes, you didn't make a mistake reading that line. There are jewelry pieces and cool t-shirts to give you an amazing opportunity to mix up with the children in your home or your neighborhood.

That is not all. You have heard about Kohl's Cash, haven't you? If yes, great! If not, you have probably been missing out on the big news. With Black Friday deals coming up, you can get $15 for every $50 spent. You can check it out today as it starts from 12am (CST) November 24 to 11:59pm (CST) November 30. It's easy and an amazing opportunity that should not be missed. So, don't wait and look out for these amazing Kohl's Black Friday Deals now!
2. Overstock
This is an online store that keeps reminding you that amazing deals are coming your way. Missing out on these Overstock Black Friday Deals could mean that you are losing out on something really special. So, what should you target on this online store? Well, if you have plans to be the showstopper at a get together, you can make the most of Overstock Black Friday Deals. Grab the best offers available on stud earrings and those heart necklaces that will look good on you and will add to your glamorous look. For those getting engaged or married, look out for an amazing diamond ring collection. Apart from this, you can invest your savings in little accessories, toys, and watches.
If you are looking out for the cheap perfumes or simple coral flower earrings or the WowWee RoboMe, then you can be sure that the best deals for these items are coming your way!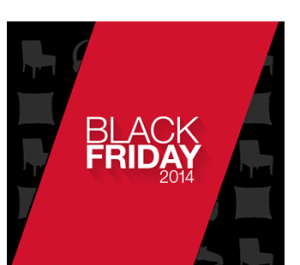 Overstock.com gives you the opportunity to be a part of the O club and get your order shipped for free. With that, you can even earn 5% in rewards. Oh wait! Did we forget to mention about the Overstock Store Credit Card? Well, with this card, you can get special financing options that can be for 6 or 12 months. This card comes with $0 annual fee, special promotions, 10% off on your purchases and can be used instantly. So, what are you waiting for? If you have still not got your Store card, get one today!
3. Target
Talking about Target Black Friday Deals, you can be sure that they have hundreds of surprise doorbusters planned for you. Their Black Friday Preview tells us that they have used the 'buy one, get one free' offer to lure their customers. And the listed products are of good quality and known brands.
In some cases, you might notice that there is a temporary price cut and the 'buy one, get one free' offer is even valid on these items. So, it is a win-win situation for you and you should make the most of this opportunity.
So, what items should be 'target'ed on this store?
Electronics is one section that will excite you to the core. Look at the categories and then look at the items. You will not be disappointed be the collection they have listed on their store; may it be for the HDTVs, video games or camcorders.
Apart from this, they have focused on products that can be helpful in your day-to-day life such as kitchen helpers, vacuum and floor care products, and beauty & personal care items. Also, if you are getting ready for Christmas, they are offering 25% off on select Christmas stockings so that you can hang the special items with care.
If you are looking for a Target store, they have a dedicated section titles as 'Black Friday Maps' to guide you to their stores. You can enter city and store or zip code or view all stores by state. So, spare some time and check out the Target Black Friday Deals.
4. Macy's
The most impressive Black Friday Specials preview is here. They start with a decent intro and guide you to the shopping dates that should be marked in your calendars. It starts at 6pm on Thanksgiving Day and will continue till Saturday, November 29. If you want to find a store, they have provided a link for the same. Macy's wants you to look for their offers everywhere. So, you can get the Macy's app for iPhone and Android. This app can help you shop for Macy's Black Friday Deals and get alerts & offers on your phone directly. So, you will be hinted when the best offer is listed so that you can grab a deal at the earliest.
Macy's gives you the option to sign-in and make a Black Friday shopping list so that you can enjoy the list and be happy with your selection.
Coming back to the offers, they have products segregated in a number of sections but we are interested in the Black Friday Favorites and Black Friday Beauty Offers. These sections can be highly competitive and you should check it out once.
If you are planning to visit the Macy's store, there are a million dollars in prizes waiting for you. All you have to do is, scan and win. If you have already downloaded the Macy's app, you can play five times every hour in-store. So, before you go Black Friday Shopping, be sure that you have this app downloaded on your mobile or tablet.
So, what are you waiting for? Preview the catalog, tag gifts, and track purchases! Macy's Black Friday Deals are here for you!
5. JcPenney
They are busy keeping their customers happy with exclusive pre-Black Friday specials. These offers change daily. So, don't miss out on the opportunity and grab some of the best deals available today!
Talking about JcPenney Black Friday Deals, you can be sure that there are helping you get ready for Christmas. The deals will flash at 5 pm on Thanksgiving Day and will end on 1 pm on Friday. So, the period is short. Make the most of it by making a list now and be sure that you will have the biggest jingle sale ever.
JcPenney has played it smart with the deals and coupons they are offering. They want you to be glued to their website throughout the sale period and get discounts, super-savings coupons and bonus cash on your purchases. We know about the discounts, but the super-savings coupons and the Bonus cash are something new and refreshing.
Super-savings coupon notes that 1 in every 100 coupon giveaways is a $100 off on purchasing items that are more than $100 in totality.
Bonus cash offer is an extremely limited offer that starts at 6am on Friday and ends at 1pm on the same day. So, spend $75 or more in store and get $20 bonus cash.
Apart from JcPenney Black Friday Deals, you can get free shipping on purchases over $49 from Thursday to Monday.
Short of cash? You can apply for JcPenney Credit Card. Appling for this card; you can get amazing first-time offers and exclusive deals too.
6. Best Buy
With an approach similar to JcPenney, Best Buy team even will flash deals at 5 pm on Thanksgiving Day and will end on 1 pm on Friday. However, their local store offers start at the same time on Thursday and Friday at 8am. So, avoid the hassle and have a look at their Black Friday Ad now!
Best Buy Black Friday Deals listed on their ad will interest the electronic buyers, as they have HDTV, Ultra HD Smart TV, mobile phone, laptop, and tablets listed on the first page. The deals are competitive but combined with other available deals; they have some of the best offers for you.
Their websites note that tickets will be handed out up to 2 hours before the store opens. However, it is followed by a warning – LIMITED QUANTITIES.
So, you know their strategy now. They want you to focus on their specials and be sure that you lay your hands on it before anyone else does it so that you get your desired products at the cheapest possible rates.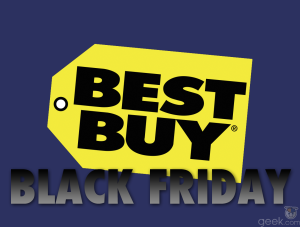 Best Buy is a first-class mega-retailer focusing its energy on feeding the customer's appetite to get the best electronic items at super-slashed prices. So, if you are looking to purchase a number of electronic items, you know that Best Buy Black Friday Deals should be on your top list.
7. Sears
Seals Black Friday Deals starts early. With the online mode, you can grab the deals 6pm (CST) onwards n Wednesday, while the in-store offers kickoff at 6pm (local) on Thursday. So, preview their doorbusters and make a list of items you want to purchase.
Sears gives you the opportunity to enjoy the listed deals and if you want an additional discount, you can check out the following options:
• Use Code: THANKS. It applies in a number of cases.
• If you are a member, you can get an additional 10% off on home products. You don't need any specific code for this.
• To get an additional 20% off on shoes, you can use this code: SHOE23. However, there are a couple of conditions applied to it.
• Using the online mode, you can get special financing with Sears card. It has a number of conditions that should be checked for before enjoying this benefit.
Sears keeps you entertained by adding a little Black Friday countdown game. You can play it daily and win up to $100 in points instantly. So, switch over to sears.com and play this game before it ends. At the same time, don't forget to enjoy the Sears Black Friday Deals, kicking off soon!
8. Amazon
You have been to this amazing website a number of times, checking for the best deals, even though it was an ordinary day. So, you know that they won't disappoint you with the Amazon Black Friday Deals.
Amazon has a different strategy. They release new deals every 10 minutes, keeping you clicking on their online store. This will continue till November 28.
If you are worried that you might miss out on an amazing deal that is really important for you, you should subscribe to their daily e-mails so that you get daily updates on offers coming your way.
Amazon is smart. They have so many categories and amongst those categories, they have made two distinctions.
• Limited Time Deals: Here, they have listed the available, upcoming and missed deals. The available deals are active for the noted 10 minutes. If you are not there, you are probably missing out on a great deal.
• Black Friday Featured: These deals have a deadline, which can be November 27, November 29, December 02 and so on. You need to look into it and get the best deal before it ends.
Amazon Black Friday Deals are tempting and can force you to keep yourself glued to the computer/ laptop screens and wait patiently for your favorite deals to come your way.
9. Nordstrom
Nordstrom might be low on the flashy Black Friday specials, but they are making sure that if people want exclusive designer wear and related stuff at a discounted price, they should visit their online store or their in-store. Let us analyze the Nordstrom Black Friday Deals. Starting early on Thursday, you can enjoy shopping at Nordstorm.com and get an exclusive discount on your purchases. However, if you are planning to visit them in any U.S. store or Chinook Centre in Calgary, you will be welcomed with an additional 20% off on selected sale items. Well, yes! It says, 'selected sale items.' This means that you need to be careful while picking up a particular item in the designer collection as they might be excluded from the noted sale price. Chanel, Gucci, and Versace are some of the designer collections excluded from the additional 20% discount. So, for such designer collections, you should prefer shopping online so that you purchase one for yourself before others grab them.
So, if you are all in for the Nordstrom Black Friday Deals, go ahead and find a store near you.
10. Sigma Beauty
If you are looking forward to the best deals for your makeup products and accessories, this is what you need – Sigma Beauty Black Friday Deals. The one-day glory is coming your way. It starts at 12:00 am (PST) on November 27 and ends at 11:59 pm (PST) on November 28. So, you need to be quick and have your shopping list ready. They are showering offers on makeup products and accessories, for which you can use the code – BF2014. Use this code while checking out and get home some of the best makeup solutions for yourself.
Sigma Beauty Black Friday Deals can be availed worldwide, and you will never have to worry about the shipping cost as they claim that you will get FREE SHIPPING WORLDWIDE. So, what else do you need? Move to the website and check out the amazing offering there!
Black Friday is a big day. We all have waited eagerly for this day, and we know that the manufacturers, retailers and online store owners have even waited eagerly for this day. So, make your plans, get your list ready and patiently wait for the biggest shopping day ever!