SCINTILLATING CELLULOID – Captivating One and All, Until the Curtain Falls
You Gotta Love Movies!
Films are one of man's own great gifts to mankind. No matter what age, gender, profession, religion, segment, strata, or part of the world you belong to and no matter how inclusive or selective your preferences are – you gotta love movies! Films have a way of seducing even the most skeptical mind and reluctant heart. Much of the wide appeal of cinema comes from the fact that the body of cinematic work and list of movie genres is so vast that it ends up having something for everyone to enjoy and dig deep into. And with the burgeoning of electronics and the coming of the digital age, movies are no longer exclusively a treat at the cinema theatres and multiplexes. They are available for purchasing, downloading, and viewing at our own convenience and as per our pleasure.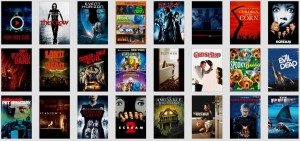 Ubiquitously Yours
Most people use films recreationally and for leisure, some study it to deliver professionally; some belong to the class of critics who write about cinema, while for some it is simply a passion that sustains their very zest for life itself. Children watch cinematic treasures enrapt, refusing to even be pulled away from the front of TV screens in their living rooms, adults struggle to sneak in those precious few hours every week to catch a show of the latest release or even a much loved cult film or a classic for the umpteenth time, and even the elderly have their own favorites that they like to figuratively sink their teeth into at every chance they get, to reminisce about a bygone era or to stay update to the latest buzz in tinsel town. Clearly, films are as ubiquitous as it gets.
Exciting Action, Heartwarming Romance
So what's your favorite genre? Are you an action addict who is quite accustomed to punches, bullets, kicks, grenades, bombs, and blood of the hero and the antagonist alike flying around on screen just the same as the actors perform their stunts with a dance of precision? Those who love the action genre are big fans of the Bond movies, Jackie Chan films, The Terminator series, Jason Statham, the Bourne series, the Die Hard flicks, and Sylvester Stallone just to name a few. Be it a quest to reclaim a kidnapped soul or a captivating revenge saga, action movies are known for incessantly holding a thoroughly entertained audience's attention and awe. Diametrically opposite to action buffs are those film lovers who opt for romance movies every time it's film night. There is no mystery about why the romance genre clicks as is evident from the many superbly successful examples of the same such as Casablanca, Titanic, When Harry Met Sally, Dirty Dancing, Notting Hill, Gone with the Wind, You've Got Mail, and Ghost. Their classic appeal is always a hit with men and women all over the world even though most of their fan base is female.
Riveting Rom-Coms – Rolling in Dollars
Another genre with predominantly female patrons is the romantic comedy or rom-com genre. Romantic comedies are a cross between the romance and comedy genres and there are more than a few of them that have grossed millions as well as garnered the adulation of a vast ocean of people. Some great romantic comedies have been Pretty Woman, Hitch, the Bridget Jones's Diary series, Love Actually, How to Lose a Guy in 10 Days, Never Been Kissed, and Four Weddings and a Funeral. Films of these genres are both peppy and warm, connecting with and entertaining the audiences at the same time.
The "Oh So Familiar!" tale of a woman and a man meeting in an amusing way, being attracted to one another, facing problems in their interaction and relationship and ultimately overcoming the problems to come together in a grand manner and be united forever has been done and redone in many different ways so many times. But in spite of the clichés and tropes of the genre the producers and their filmmaking team manage to put an innovative spin on the concept every single time leading to colossal box office success. And the fans aren't complaining too!
Contrast Comedy with Petrifying Horror
Comedy, one of the parent genres of the rom-com sub-genre guarantees that films falling under its category are rib tickling as well as light-hearted and clever. Father of the Bride is one of the all time great comedy films that draws its appeal from the evergreen father-daughter bond as the wedding worries accumulate while getting a daughter married that every father knows only too well and can relate too. The film also has a hilarious sequel with both mother and daughter pregnant. Also great all timers are Dumb and Dumber, Mrs. Doubtfire, Scary Movie, American Pie, Ace Venture: Pet Detective, Dunston Checks In, and the recent and phenomenally successful The Hangover series. Comedy never fails to lighten up a dull day.
Quite a contrast from comedy is the spine chilling horror genre that some movie buffs love to watch at night with the lights off to exaggerate the horrifying effect. Try the Exorcist, Insidious, The Blair Witch Project, The Omen, The Ring, The Shining, Psycho, The Conjuring, but not without caution for the chills can last a very long time and revisit you when you least expect them. These flicks guarantee to keep you firmly glued to the edge of you seat, getting startled at the slightest noise or movement in the room, while robotically stuffing your mouth with popcorn. Horror films are known for coupling the bizarre and absurd with the truly horrifying supported by nerve-racking visuals and ghoulishly orchestrated scary music that plays jarring notes just when you least expect it. Clearly the audiences are lapping it up leading to successful venture after successful venture.
Sci-Fi and Even More
And that's not even close to all. Also quite amazing are Hollywood's great science fiction (sci-fi) movies. These are big budget extravaganzas with ample special effects and great story and make up thrown in. Some great examples that you must catch soon are Avatar, Alien, The Terminator and its sequels, The Avengers, Star Wars, The Matrix series, The X Men series, and Jurassic Park and its sequels. It is very likely that you'll soon become an addict recommending them further on, creating movie buff after movie buff. There are also some genres lurking in between the ones already mentioned and there are many takers for classy westerns, exciting adventure, keep-you-guessing crime and thriller, haunting historical, melodious musicals, move-to-the-beat dance flicks, and war films.
Animation Wonders – Time After Time
A great genre to end the list with is that of animation movies. These wonderful audio-visual narratives have been known to appeal to the entire gamut of movie viewing audiences owing to their color, and charm while capturing brilliant action in detail on screen along with mellifluous music. Toy Story – 1, 2, and 3, Shrek – 1, 2, and 3, How To Train Your Dragon, The Lion King, Spirited Away, Snow White and the Seven Dwarfs, Ice Age, Finding Nemo, Kung Fu Panda, Beauty and the Beast, Alladin, and many more animated cinematic ventures have been delighting all kinds of viewers over the years, especially children. Each genre has its own unique blend of ingredients by way of screenplay, dialogue, action, cinematography, sound, music, editing and direction, which ensures that the films end up satisfying the viewers time after time.
It's Movie Time!!!
Get ready for some movie time as the online coupons available on www.chameleonjohn.com ensure that your dose of celluloid entertainment is far easier and cheaper to get than you can imagine. Use the coupons for Fandango to book movie tickets online from your tablet, smartphone, or PC even on opening weekend. Or choose to beat the long lines at ticket counters by using the coupons for MovieTickets.com for the next upcoming flick. Want the movie viewing to get even cozier? Use the coupons for Redbox while ordering in your most favorite or the most talked about movie DVDs. You won't even have to leave home. And the ChameleonJohn coupons will ensure that you get incredible bargains, savings, and discounts on your movie viewing experience. You may even end up with a few free tickets. Don't believe it? Try our special promo codes and wind up with even more benefits. It just doesn't get better than this!
Larger Than Life
Films create several multidimensional and impalpable worlds for us by journeying through different times and spaces, prodding us on to witness, wonder about, and enjoy, to be mystified by, be afraid of, be enthralled by, learn from, and fall in love with them. These multitudinous movies form a vast body of work sourcing inspiration and adapting from books, literature, other films, real life incidents, the lives of people and all of life itself. Imagination knows no bounds and technology increasingly permits filmmakers to bring what is visualized to come to be as real on the movie screens.
Films are a creative amalgamation of speech, sound, visuals, images, and costumes, make up, words as screenplay and dialogue, action, emotion, a wide range of technology, finance, the talent and mind-products of filmmakers and so much more. A world of ideas, expertise, technique, passion and sound judgment goes into making that super special movie that you can't get enough of. Films represent life and the world and universe as it is, was, couldn't be, will be, should be, may be, needs to be, and can be. At the end of the day, the kaleidoscopic world of cinema is scintillating, singular, and – Larger Than Life!