HOW TO SHINE AT WORK – Success Will Be Yours
It is no secret that in today's times, we are living in an era of cut throat competition in seeking and securing employment in the corporate, business and professional worlds. The better jobs are hard to find and even harder to keep. In the search for the best, even the good and the great are left wanting and looking for their preferred and cherished work titles and designations to fill, and job descriptions to do justice to. And even once you bag the "This is it!" job, it is not even remotely the end of the road. But in fact, it is just the beginning of your journey to prove yourself as an employee and worker to die for in the eyes of your employers as well as your own. The same demand holds good for self employed persons as well. Just because no one is watching does not mean you do not need to put your very best foot forward. At the end of the day the proof of the pudding is in eating it and those you come into contact with by way of your work will know you to be a force to be reckoned with, and worth counting on only once you are known as someone who delivers quality combined with courtesy – consistently.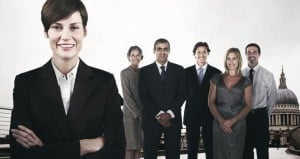 Garnish Your Work with a Cocktail of Winning Qualities
One might wonder how it is that this phenomenal goal can be accomplished and excellence in work maintained with constancy. After all, along with the need for consistency comes a demand for gradual and constant growth, for to stagnate is to miss out on being the best. It is simply not adequate to be proficient at your work. You must also possess certain qualities and a character that will set you apart from an unfortunately lesser crowd. These are personality driven and relatively immeasurable soft skills and certain universal qualities pertaining to character, values, and even morality such as reliability, respect, responsibility, discipline, team spirit, team work, commitment, gratitude, appreciation, and integrity to merely list a few pertinent ones. And most importantly, remember to garnish the cocktail of desirable qualities at work with a positive attitude. Having a positive attitude is imperative to success at work. And what's more, it's contagious!
The BASICS – Hard Work, Commitment, and Time Management
Practice these qualities and before you know it you will find that your positive reputation precedes you at work and rubs off on whoever you work with. But be reminded that though the list of attributes is rather convenient to rattle off, it is not half as quick to translate into action, and this might appear to be quite a case of "easier said than done". Embedding these traits into yourself and your work life is a methodical and ongoing task. The first and most elementary step in achieving this goal is quite simple – Work Hard with Commitment! There is no substitute for hard work in career building and any sign of commitment is well received. But be careful not to overdo things and wind up caught in a burnt out state physically. Divide your work judiciously over the available time frame by employing certain thrifty and disciplined time management techniques that are guaranteed to yield results. In short, divide all your tasks that require completion among the entire twenty four hours of a day realistically and practically.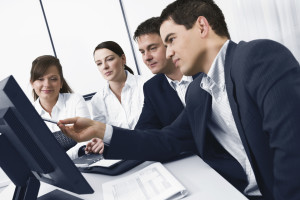 Trust, Passion, Respect, Team Work and … Breathers!
As far as formulating such a plan is concerned, it is not enough for it just to look good on paper. It must be doable, and allow adequate time for you to take mental and physical breathers in between, for the body and mind are instruments that deliver best results when treated with patience and caution and employed judiciously. Additionally, to build an optimum work life, you must emanate integrity and trustworthiness in a way that your employer and others you interact with at work may feel assured that you can pull off any given task that your work demands. Be passionate about your work responsibilities and the organization you are working for and it will show. Add to this a respectful demeanor and it can work wonders, because a little basic respect goes a long way in making work happen smoothly and with joy. After all, in the end, work is not accomplished in isolation and it is in fact an exercise in team work. So radiate the right team spirit and be grateful for the support of your team members and the business that your clients impart to you.
Rock the Leadership Role … and Volunteer
Show your appreciation in word and actions by commendations and acknowledgements. This will especially go a long way if you are in a leadership role or if you are the boss at work. Your juniors will emanate further productivity if they receive a positive feedback from you. Also to lead, qualities that come in handy are humility, and humor. It is always good to lighten up the atmosphere while pursuing an arduous task in a group while still keeping an eye on quality and deadlines. Another trait that augurs well for your work and career is the habit of volunteering and taking initiative. When you do more that what your basic job description demands it goes a long way in establishing your worth and showing people at work that you care for and value your work, work place, the people you work for and with, and those you come in contact with by way of work.
Stock Up and Get Organized
Before you begin to venture out further on creating incredible success at work for yourself, first remember to stock up on and organize all your material resources. You are surely in luck because online coupons is there to help you out by providing a huge array of coupons to endow you with great savings, discounts, deals, promo codes, and free shipping offers while you shop for office supplies at a wide range of online stores. Use the coupons for Office Depot while you get ready to purchase office stationery. Do the same while you gather desk accessories, files, folders, stamps, envelopes, calendars, and journals at the Paper Source online store.
You can improve on your accounts section and others too when you buy cheque books, cheques, credit card holders, ink stamps, coin purses, and organizers from the Checks In The Mail online store using the fabulous online coupons from ChameleonJohn. You can also use our coupons while buying stationery and office snacks from Quill.com, fulfilling your postal requirements by buying from Stamps.com, or checking out and purchasing from the office stationery stock at Staples. Not just this, our coupons will also help you save money when you turn to Vistaprint to take care of the printing and advertising needs for your business or organization. With ChameleonJohn online coupons the sky is the limit when it comes to shopping options for your office and work needs.
Build Soft Skills for Sure Shot Success
You cannot possibly excel at work if you do not excel in practicing certain soft skills as your very second nature. These personality based assets or people skills govern your exchanges with the people you meet while working and establish your congeniality and pleasantness quotient. Other than team work, leadership and time management that have already been discussed, soft skills include motivation, communication skills, listening skills, and customer service. Your motivation level manifests in your desire and eagerness to come to work and in how pleased you are with the perks and pay you are getting. So make sure you are working at a place that values your talents and efforts. For that is when work will begin to progress smoothly, like a knife through butter.
Creating Positive Experiences at Work – More Soft Skills
Lay special emphasis on sharp listening to avoid missing out on any aspect being communicated. Also, when you are the one communicating information, ideas or orders, do it with clarity and enthusiasm, while putting yourself in the shoes of the listener. Pay attention to communication, for it is the lubricant of work. Speaking of effortlessly great work, your most valued customers are the ones who will take due notice of all the big and small things that represent your work quality. Focus on building excellent customer relations. This is the group you simply cannot ignore, so treat them extra special with respect and care while you deliver the products and services you are supposed to and expected to be delivering. Customers notice everything when it comes to expecting to get what they paid for. So make sure you don't make them wait. Make sure you listen to their queries and concerns and respond satisfactorily at the very least. Make sure you give them the great customer experience that they deserve.
Caliber plus Character
A simple manifestation of excelling at work lies in what you impart to others. In short, set a good example through your work by becoming a representative for character and caliber. Be humble and polite in all your actions and don't forget to smile while you do it all. A good attitude is transferable. So if you are faced with any challenge or adversity, tackle it with patience, confidence and calm for this will go a long way in building a solid image for you so that people at work perceive you in a positive way. Come to work with an eager and willing resourcefulness not only to do your job but also to help others and improve yourself. Take the time and trouble to get to know those you are working for and those who are working for you. And if you find yourself faced with criticism, grow though it with grace.
Step by Step towards Immense Success
Every little bit counts, for the relationships you create and sustain while working goes a long way in creating and sustaining a great work life and career for you. Seems like a long walk from where you are? Then start with a single step. Make some changes for your next work week based on the suggestions and requirements just stated, keep those changes going and build on them one week at a time. Keep your goal clear and in focus and derive inspiration from those who are great successes in your field. After all, if they could cut through the clutter of a million challenges and several competitors in their field, then so can you in yours. Capturing success doesn't happen overnight, but by overcoming hurdles a step at a time is how it begins. Creating immense success at your work is essentially an act of self management and self improvement in a desired direction – to the place where your immense success at work lies. Start paving the way today.