Your Guide to Amazing Fall Decorating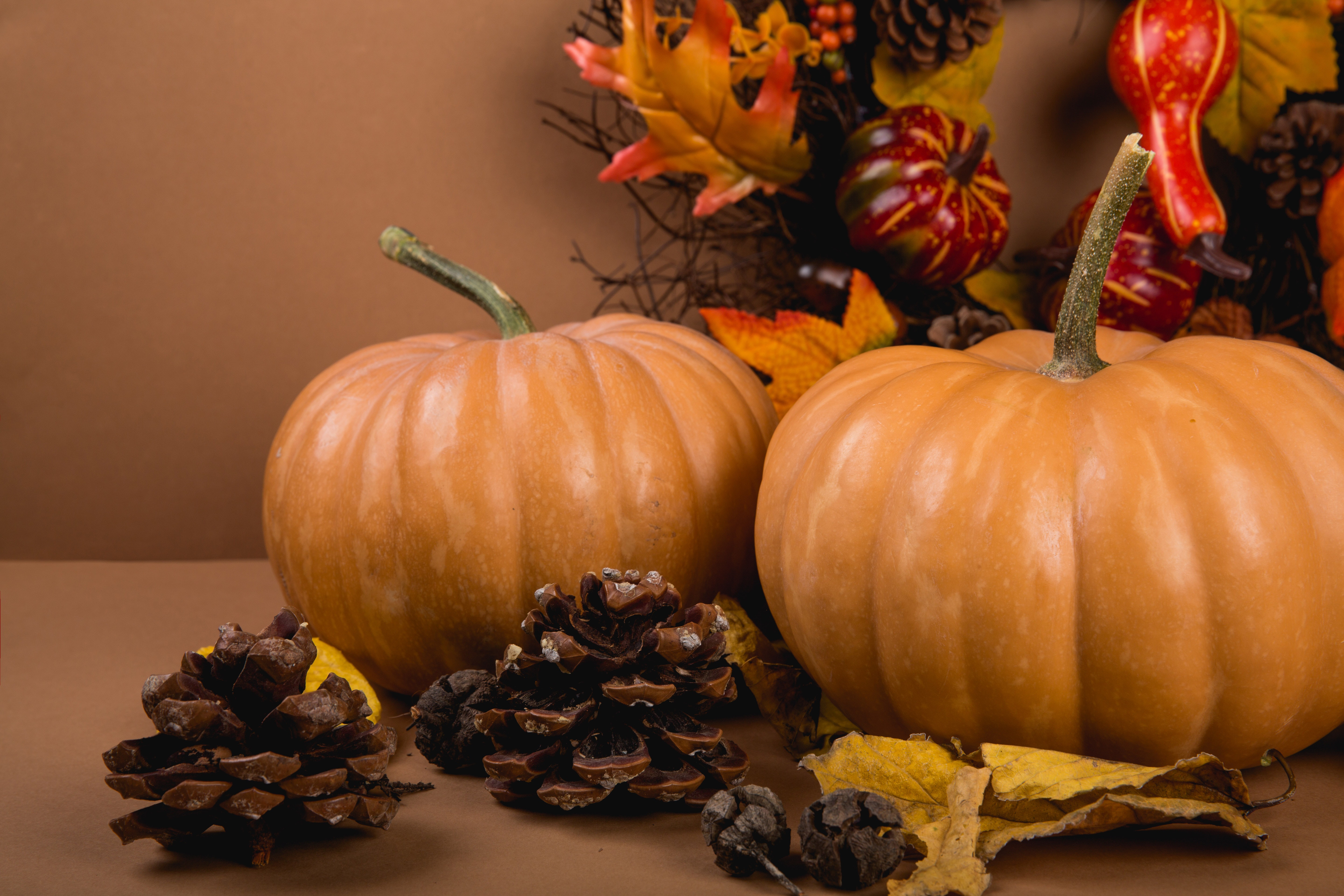 Pumpkin Spice and everything nice! PSLs are back, which means Fall is literally right around the corner! Sure, Pumpkin Spice Lattes came back a week earlier than normal, but is anyone complaining? I didn't think so.
Confession: I'm not the biggest fan of PSLs… sure, I'll drink one here and there to blend in with my surroundings, but I prefer the Salted Caramel Mochas, or basically anything involving caramel.
Okay, that was a bit of a diversion, but are you in the Fall/Pumpkin-y spirit now? Good! That was the idea.
As I said, Fall is literally right around the corner, and if you're like my mother, she already has her fall decorations out. Just now? No, those have been out for almost 3 weeks at this point.  She's a bit of a fall decorations person, actually, no, she's just a decorations person. (Don't get me started on her holiday decorating… Let's just say Christmas comes VERY early in my household, but not nearly as early as Christmas music begins.)
Fall decorations are always nice, however, because it just provides a sense of home and comfort, at least to me. Pumpkins, scarecrows, fall flowers and more get me excited for the season. The weather cools to just the perfect temperature, and football season is back, trips to the pumpkin farm and so much more!
I may not be as big into the decorating as she is, but I definitely don't mind looking at it, even a little earlier than most.
Her favorite place to find fall decorations goes between two places: a locally-owned and operated craft duo, and Hobby Lobby.
Quite frankly, you don't have to be decorating to find something at Hobby Lobby, you can easily walk in there with no agenda and find a multitude of things you want to buy for who knows what room or occasion. Hobby Lobby is capable of redecorating an entire room with only one hour in the store, crazy, I know, but true.
Hobby Lobby currently has major discounts on their fall decorations, and if you're ready to start decorating your house or apartment, I would go and check out their coupons to help you save. Who doesn't like saving money while having fun?
Buy your decorations online to spare yourself from wandering around the entire store and finding more things that you probably don't need.  Not fall enough for you? Stop at Starbucks on your way home from work, grab a Venti Pumpkin Spice Latte, come on now, no one gets the Grande when it's a limited time offer and head home to your computer and get to shopping!
Don't want your spouse to find out about your shopping? Shh, no worries, I won't tell, but I will tell you this: Starbucks usually has WiFi, so you can enjoy your PSL in the café and watch all the other PSL fans come in and obsess over their drinks while you obsess over your newly bought Fall decorations and plan your way through redecorating your house.