You Don't Own the Perfect Suit, and Here's Why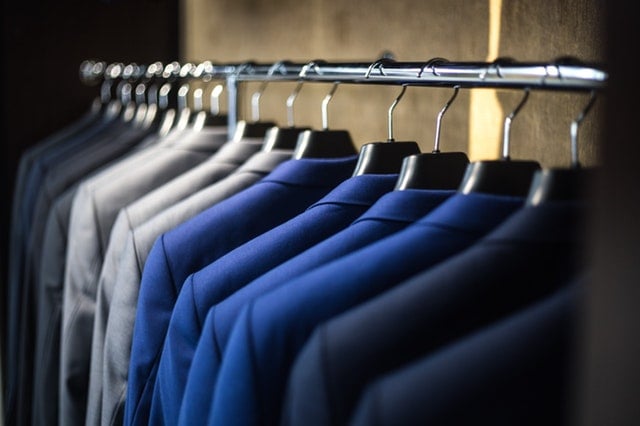 You Don't Own the PERFECT Suit…. Yet
There were lots of concerns in the year 1999, especially the Y2K millennium computer bug that could've wiped out all computers as we know it.  As they say, though, at the end of every storm comes a rainbow and that is the same attitude a man named Fokke de Jong in Amsterdam had in the year 2000 when he founded SuitSupply.  With all of their fabrics from historic mills in Italy, ready to be custom made and designed to fit your every suit need, SuitSupply has everything you can possibly need when it comes to looking your best for that perfect night out with your significant other or the important job interview you are going to crush. 
Suit Supply has an easy-to-navigate website which can cater to those completely new to the suit buying game or those who need that specific accessory for their almost perfect look. Even with over 100 stores worldwide like those found everywhere from Australia to Canada to here in the states, like Chicago and New York City, Suit Supply's website ensures you get everything you need from the comfort of your own home.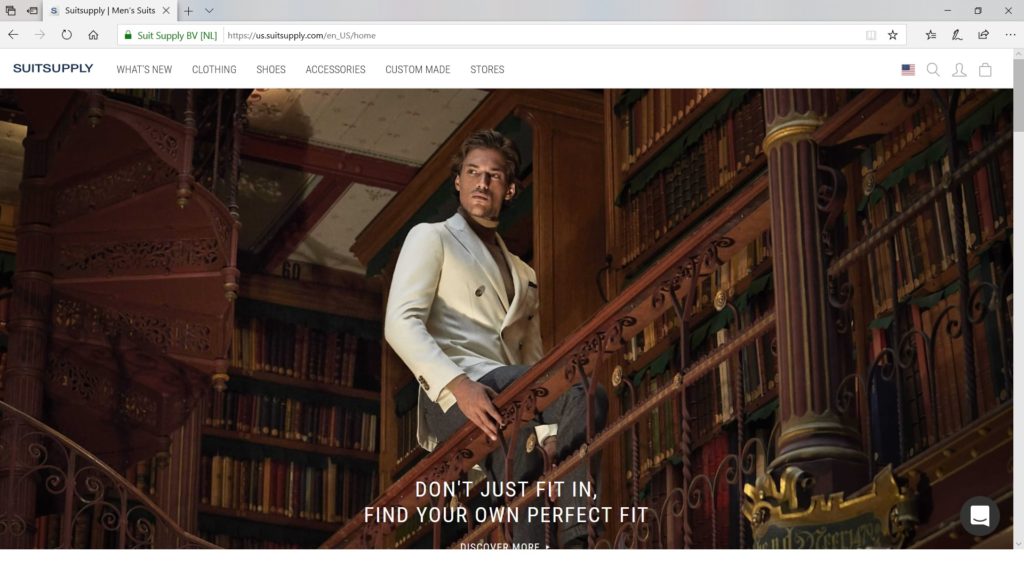 As you can see from the website, this company sells suits for both men and women, with the woman's website being Suistudio. Suistudio doesn't offer as many types of suits or as many options as their male counterpart, but that doesn't mean the clothing items they do offer aren't worth taking a look at.
Honing our attention back to Suit Supply, you'll notice that they offer a variety of items from suits to jackets to tuxedos and also offer group fittings which could be perfect for an upcoming wedding. Plus, for those who are looking for a more specific price range, SuitSupply displays options for items under $80, $80-$100, and over $100.
They take things further by offering the perfect fit for you with six different types of fits. You can choose from extra slim and structured shoulder Washington or a regular fit and lightly padded Napoli. You start with your size, then go into color, fabric, construction, pattern and even buttons and you end up with the perfect suit you can't find anywhere else with this amount of customization (all within the comfort of your own home!).

With each jacket, there is a cotton and horsehair layer that "floats" inside the jacket, which over time molds to your body to create a personalized structure and shape. Colors range from blue to gray to brown and you can choose fabrics from wool, silk, cashmere, mohair, and traveler. You can choose a 3-piece suit or double or single-breasted models and finally patterns come in: plain, faux-uni, stripe, birdseye, check, herringbone, and houndstooth! Even if you are looking for something other than a typical suit jacket, Suit Supply sells contemporary, luxury, wedding suits and tuxedos to make you prepared for any occasion. Finally, they say accessories make the look, so pairing your new suit with ties, pocket squares, bags, and belts will really bring out the best look! You really need to check out those patterns on their site to get a complete idea of what they have to offer!
There you have it! A complete guide on how to navigate Suitsupply and find your best fit suit for any occasion! Remember to check out ChameleonJohn for the best deals and to help make these suits even more affordable. There's a reason why Wall Street Journal reported Suit Supply suits of equal quality of an Armani suit worth 6 times the amount of the suit by Suit Supply! You can't go wrong with these choices or customization! Enjoy your new look!